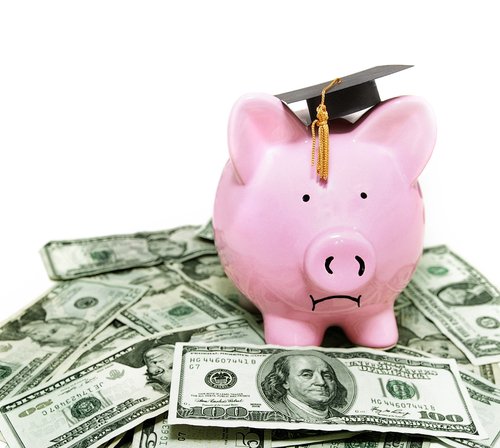 It's a common to hear that student loans can't be wiped out by bankruptcy. In some cases, they can be – but it's a difficult thing to accomplish. Simply filing for Chapter 7 or Chapter 13 bankruptcy won't discharge student loans. Loans made for an educational purpose can only be discharged by filing a special kind of lawsuit in a bankruptcy called an adversary proceeding. You'll need to prove that your school debt presents an undue hardship on you, and that you can't now, or for the foreseeable future, continue to pay them while maintaining a basic standard of living. This litigation is expensive, and outcomes are not guaranteed. Let's take a closer look at how filing for bankruptcy could help ease the burden of your school debt and give you a fresh start on your financial future.
How Do People Get Student Loans Erased in Bankruptcy?
In order to have your student loans reduced or eliminated, you must prove that the debt is such a burden, you can't pay the basic expenses you need to live now or in the future. To benefit from this exception, the court will want you to prove that if you pay on the student loan, you simply could not afford basic utilities, food and other necessities. The exact method of proving this varies from state to state. In Indiana, as well as in many other states, bankruptcy courts use a method called the Brunner Test.
What is the Brunner Test?
Named for the historic court case Brunner versus NYSHESC, the Brunner Test defines "undue hardship." What undue hardship means, in terms of the adversary proceeding in personal bankruptcy, is that an extreme situation leaves you unable to make certain payments. The Brunner Test looks at the following factors in your life: poverty, persistence, and a good faith effort previously to pay something back on the loans. For poverty, it examines whether you would have a minimal standard of living based on your income and expenses, if you continued to pay the student debt. For persistence, it estimates whether your current financial situation is likely to continue for the duration of the repayment period. And for good faith, it makes a judgment call about whether you've made a sincere effort to pay back your student debt up to this point.
What If I Don't Meet the Standard?
The Brunner Test is considered an "all or nothing" method. You apply for the undue hardship exception and either meet the standard or you don't, with no in-between. If you don't pass the test, your student loans will not be discharged. You can still file for bankruptcy and get your other debts discharged. This leaves you in a much better financial place, so you can deal with your student loan debt and other expenses. All things considered, it's still best to file for bankruptcy and create a smart plan to move forward from the burden of debt.
Am I Too Old to Get Rid of My Student Loans?
In 2018, educational debt among people age 50 and older is up 17% and is expected to continue rising, according to the New York Fed. The good news is, your age is totally irrelevant when it comes to filing for bankruptcy or passing the Brunner Test. You're never too old to address your debt through bankruptcy by applying for the undue hardship exception. In fact, the exception is designed for people who are struggling to make ends meet – which is common for older people who are unable to bring in the same level of income they make earlier in life. Consult with a bankruptcy attorney who can advise you on the best path forward.
Other Options to Deal with Student Loan Debts
Sometimes, we use a low paying Chapter 13 bankruptcy to keep these student debt creditors at bay. While you are in the Chapter 13 bankruptcy, all creditors, including student loan creditors, have to leave you alone and cannot attempt to collect the debt. This can provide years of relief from student loan collections. The downside to this course of action is that the loans will still be there at the end of the case and interest continues to accrue.
Sawin & Shea – Indianapolis Bankruptcy Attorneys
Filing for bankruptcy is not the end. It's the beginning of a new financial life for you. The Indiana bankruptcy attorneys at Sawin & Shea can help you get rid of the overwhelming debt and advise you on life after bankruptcy.  We are here for you during this life-changing process. Please do not hesitate to call us today at 317-759-1483 or send an email for a free consultation. We are ready to help.