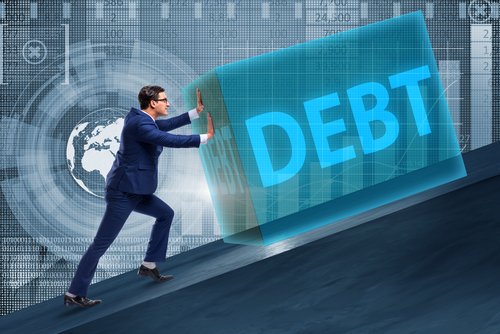 When you opt for Chapter 13 bankruptcy, you force creditors to take what the law says you are required to pay and then receive a discharge at the end of the plan. Chapter 13 bankruptcy is also called a bankruptcy reorganization plan because it establishes a plan for alleviating debt that will leave you in a better financial place down the line. In the meantime, you might be wondering how much debt you will need to pay off in Chapter 13 bankruptcy. The answer depends on the type of debt you have, the amounts due, your assets, and your level of income. You'll pay a much lower overall amount than if you'd never filed for bankruptcy, but not all debts can be eliminated. Let's take a closer look.
What Exactly is Chapter 13 bankruptcy?
Chapter 13 bankruptcy involves creating a detailed budget that will allow you to pay back your creditors over time. You'll pay from your disposable income – the amount above your living expenses – for a period of three to five years. Unlike Chapter 7 bankruptcy, which can lead to the liquidation of some of your assets, Chapter 13 can help you keep your home, car, and other assets by continuing to make low and steady payments. After your Chapter 13 period ends, you'll be in a great financial place.
How Much of My Debt Will I Have to Pay Back?
The answer to this question depends upon the type of debt, your assets, and your income. There are income and asset based tests that determine what percentage of your total unsecured debts. Further, treatment of secured and priority claims also plays a factor in your monthly Chapter 13 plan payment.
What Kinds of Unsecured Debts Can I Avoid Paying?
Unsecured debts may be eliminated, paid back partially or paid back in full. This means you could pay from 0% to 100% of these debts, depending on the kind of debt, your income, the value of your property and the length of your repayment plan. You will likely avoid paying at least a portion of these kinds of unsecured debt: credit card bills, department store balances, medical bills, rental fees, old utility bills, personal loans, payday loans and memberships at clubs and gyms.
What Happens if I Can't Keep Up the Payments I Still Owe?
Chapter 13 bankruptcy is designed to create a payment plan you can stick to. The most common reason people can't follow through on a bankruptcy reorganization plan is an event or occurrences that is unexpected and therefore not planned for. Maybe you suddenly lose your job or suffer a medical emergency. If this happens, contact your bankruptcy attorney immediately. They'll help you cope with the challenge and keep your plan on track. With the help of your attorney, you can weigh your options and make the best decision for your financial future.
Sawin & Shea – Indianapolis Bankruptcy Attorneys
Filing for bankruptcy is not the end. It's the beginning of a new financial life for you. The Indiana bankruptcy attorneys at Sawin & Shea can help you get rid of the overwhelming debt and advise you on life after bankruptcy.  We are here for you during this life-changing process. Please do not hesitate to call us today at 317-759-1483 or send an email for a free consultation. We are ready to help.