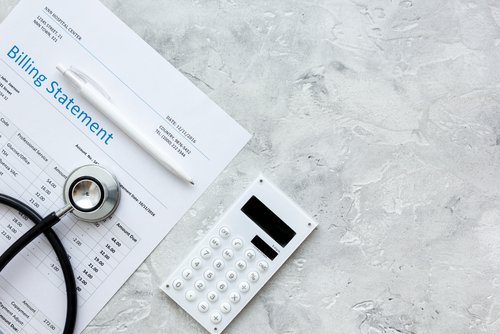 According to the National Bankruptcy Forum, 60% of insured Americans would have to use all of their savings to pay off a huge medical bill. For those who don't have much savings or another way of paying, 7% will declare bankruptcy in the face of medical debt. Bankruptcy is an option to consider when you are facing large medical bills. If you're facing a huge medical bill and not sure what to do, a bankruptcy attorney can you help clear things up. Let's take a closer look at medical bills and bankruptcy.
What Will Happen if I Can't Pay My Medical Bill?
In the months following the due date of the bills, you'll receive payment notices in the mail and calls from the medical provider or a collections agency. Although they will offer you some payment options, the payments may still seem too large and unreasonable to handle due to your financial situation. If you ignore their demands for payment, or make payments that are very small, eventually they will pursue more serious action like taking a judgement in court against you so that they can collect by wage garnishment, a bank levy or a lien against your assets. All of these methods essentially cause deductions to be automatically made from your income and paid to cover the medical debt.
What Happens if I File For Bankruptcy?
If you can't resolve the issue with the provider, and other options aren't available to you, bankruptcy can be a good choice. It will stop the collection calls because it places something called an automatic stay, which is court ordered protection that stops all collection efforts against you. Bankruptcy can almost always eliminate or greatly reduce massive medical debt, giving you a fresh start on your financial future.
Won't Bankruptcy Ruin My Credit?
While bankruptcy will cause your credit to dip temporarily, it probably won't be as bad as you think. Credit agencies actually view bankruptcy in a positive light, because it means you are dealing with your financial issues directly and will come out in a better place in the long run. In fact, people who go through bankruptcy often find themselves flooded with new credit offers because they are starting from a clean slate. Bankruptcy is a sensible choice that can help you understand your total financial picture and move forward with renewed confidence.
Sawin & Shea – Indianapolis Bankruptcy Attorneys
Filing for bankruptcy is not the end. It's the beginning of a new financial life for you. The Indiana bankruptcy attorneys at Sawin & Shea can help you get rid of the overwhelming debt and advise you on life after bankruptcy.  We are here for you during this life-changing process. Please do not hesitate to call us today at 317-759-1483 or send an email for a free consultation. We are ready to help.