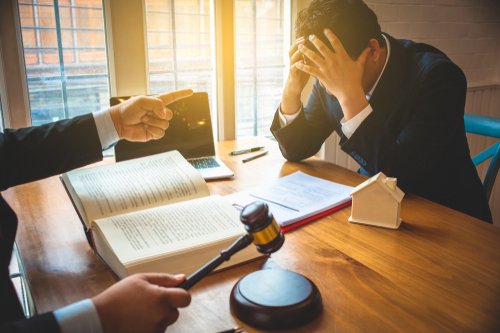 When a creditor wants to get paid, they sometimes resort to serious measures – including bringing an involuntary bankruptcy against someone who owes them money. If you're the debtor, this creates a frustrating situation, one you probably didn't expect. Suddenly, you find yourself dealing with a bankruptcy you did not initiate yourself. Is it possible that you could find yourself in this situation? Let's look at how involuntary bankruptcies work and what to do if a creditor brings one against you.
What is an Involuntary Bankruptcy?
Bankruptcies aren't just filed by people who owe money. Sometimes a creditor is the one who files, by bringing a petition to the bankruptcy court. This petition forces the debtor to deal with the debt urgently as a bankruptcy trustee investigates the case and sorts through the financial situation. As a debtor, you could find yourself scrambling to deal with the fallout, whether you agree that you owe the debt or not.
Why Would a Creditor File for an Involuntary Bankruptcy?
At first it might seem strange that a creditor would be the one initiating your bankruptcy. Why would they want you to go bankrupt? Typically, they are filed by creditors who think the debtor is rapidly depleting assets. They're concerned that they will never be paid back. They know as soon as a bankruptcy is filed, something called a stay is put into place to keep all creditors – including themselves – at bay during the process and appoints a trustee to investigate and gather the debtor's assets. So, the creditor who files is hoping that there will be assets that can be liquidated and used to pay debt.
What if I Have No Assets?
Most involuntary bankruptcies are filed against companies and people who are wealthy, because the creditor believes they can squeeze some money out of the debtor. It is complicated and there are many risks associated with it, so it is a very rare occurance.
What Happens After the Petition is Filed?
You'll have a chance to respond to the creditor's petition and you should take advantage of it. If you fail to respond, the court will simply proceed with the bankruptcy and you'll be forced to participate. When you respond to the court, the judge will evaluate your response and decide whether there's merit to continue pursuing a bankruptcy against you. The creditor will have to prove a few things, including that you truly owe the debt to them, that it exceeds a certain minimum, that the debt isn't contingent on any future event. Work with a bankruptcy attorney to ensure this process goes smoothly and to come out of an involuntary bankruptcy with the best financial future possible.
Sawin & Shea – Indianapolis Bankruptcy Attorneys
Filing for bankruptcy is not the end. It's the beginning of a new financial life for you. The Indiana bankruptcy attorneys at Sawin & Shea can help you get rid of the overwhelming debt and advise you on life after bankruptcy.  We are here for you during this life-changing process. Please do not hesitate to call us today at 317-759-1483 or send an email for a free consultation. We are ready to help.