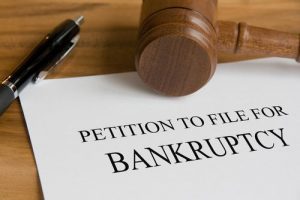 When you get behind on your bills or are facing a lawsuit, you may turn your attention to finding legal help. It can be very difficult deciding which law firm to choose, and you should not rely on just any ad you find in the Yellow Pages or online. When selecting an attorney to assist you in filing for bankruptcy, there are a few guidelines to keep in mind.
Experience
It is of utmost importance that your chosen lawyer be experienced with bankruptcy law in your state. Selecting a local attorney that specializes in bankruptcy law will not only be convenient but also ensure that your lawyer is familiar with your area. Check out the lawyer's website for information on education and years of experience.
Recommendations
Since people are unlikely to discuss bankruptcy with others, it can be difficult to get recommendations for bankruptcy attorneys from friends or family members. You can, however, research law firms online and read client reviews.
Compassion
Filing for bankruptcy is a sensitive and deeply personal issue. Your bankruptcy attorney should be compassionate and considerate of your situation and offer assistance in a professional and respectful manner.  While competence should be your primary concern, make sure you select someone who is understanding and who will not be making any moral judgments about you.
Flexibility
One size does not fit all in the bankruptcy world.  Everyone's situation is unique and you deserve a solution to your problems that best fits your needs, not just the needs or ability of your attorney.  Look for an attorney who is able to identify different approaches to solving YOUR problems, and then recommend the one that's best for YOU.
You Get What You Pay For
You're considering bankruptcy because of financial difficulties, so cost is obviously a concern.  Don't make the mistake, though, of selecting an Indiana bankruptcy attorney on the basis of fees alone.  Pay attention to all of the points listed here and be prepared to pay a reasonable fee.  You'll be better off in the long run selecting a bankruptcy attorney who will find the best approach for you and has the knowledge and experience to get it done right.
Free consultation
Most attorneys will schedule a free initial consultation in order to listen to your case and determine if they can assist you. Take advantage of this time by being prepared to ask questions you may have about the bankruptcy process and how it relates to your personal situation.
About the Attorneys
Andrew Sawin received his Bachelor of Arts degree from Indiana University in 1989 and his Doctor of Jurisprudence from Indiana University School of Law – Indianapolis in 1995. He has concentrated his practice in the field of Consumer Bankruptcy for the past 15 years.
Richard Shea graduated from California State Polytechnic University, Pomona with a Bachelor of Science degree in Hotel & Restaurant Management in 1995 and received his Doctor of Jurisprudence from Indiana University School in 1998.
Larry Des Jardines graduated Summa Cum Laude with a Doctor of Jurisprudence degree from Indiana University School of Law. Larry is a member of the Indianapolis Bar Association, the Indiana State Bar Association, the American Bar Association and the National Association of Consumer Bankruptcy Attorneys.