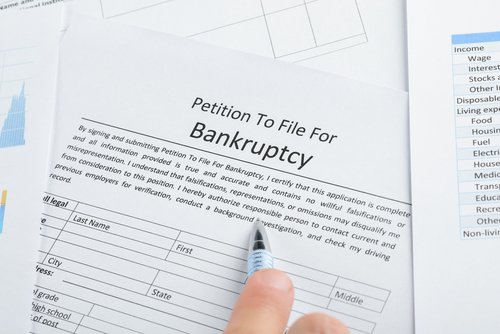 To file or not to file? It is the big question many struggle to answer when facing financial uncertainty. Maybe you should be asking, is now the right time to file? Timing can be important in certain bankruptcy filing situations. Reviewing your situation with a bankruptcy professional can help you determine whether or not it is the right time to proceed. In some cases, postponing a filing can protect property and money that may otherwise become part of the bankruptcy estate.
Why Delay Filing for Bankruptcy?
To Retain More of Your Money – If you receive a tax refund, profit from a sale, inheritance, or a court settlement, the proceeds on hand can become part of the bankruptcy estate. Waiting to file allows you to use the money for necessities like medical expenses, car, and home repairs.
To Protect the Money of a Relative – Repaying a family member's loan a short time before filing puts them at risk of having the money taken by the Trustee. It is called a clawback provision and allows the Trustee to sue your relative to regain money.
To Increase Your Chances of Filing for Chapter 7 – Before any filing, you must complete a means test. It uses your income over the last six months to determine which form of bankruptcy you can apply. Postponing your filing after a job loss helps you qualify for Chapter 7 or shorten the length of your Chapter 13
What If I Cannot Delay Filing?
If you need to move forward with bankruptcy, there are still options to pursue. Many times, a Debtor can use a Chapter 13, or reorganization, to help protect assets or deal with other situations that may cause issues in a Chapter 7. Discussing your situation with a bankruptcy professional can help you assess your options.
What is a Preferential Transfer?
If you pay one creditor over another before you file for bankruptcy, it is called a preferential transfer or preference. In the court's eyes, you are giving them an unfair advantage to recoup their money. The two types of preferences are regular creditors (credit card companies) and insider creditors (relatives, friends). A preference period is a set time before filing when these groups cannot receive any payments from you. If they do, the Trustee can sometimes petition to regain the funds and use them to benefit creditors equally. The preference period for regular creditors is 90 days before filing and a full year for insiders.
What is a Fraudulent Transfer?
A fraudulent transfer is an attempt to transfer accounts or property out of your name prior to bankruptcy. Whether you mean to or not, the Court sees it as trying to defraud the system or hide potential assets. You cannot give away property or money to a relative or friend in the two years before filing for bankruptcy. If you have already paid back a large sum to a family member, consider delaying your filing to keep them from having to return the money to the estate.
Sawin & Shea – Indianapolis Bankruptcy Attorneys
The bankruptcy code is detailed and confusing. Turn to the Indiana bankruptcy attorneys at Sawin & Shea for answers if you are unsure of when or if you should file. We are experienced in bankruptcy procedures. Please do not hesitate to call us today at 317-759-1483 or send an email for a free consultation. We are ready to help.