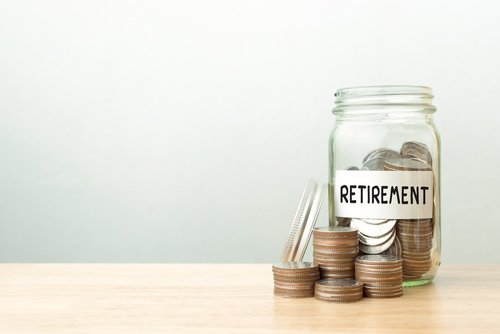 With 10,000 Baby Boomers turning 65 every day, why aren't more people retiring? A recent survey predicts that by 2026, 60% of seniors 60-64 will still be working. Two in five of those questioned say they have no plans to retire until age 70. Why are they holding off retirement?
The primary reason is the cost of healthcare. For many of today's retirees, Social Security and limited retirement savings do not cover medical expenses. The bills add up, and soon, their funds evaporate. Before your debt becomes overwhelming, consult a bankruptcy professional to find out how filing for Chapter 7 or Chapter 13 bankruptcy can help.
How Do Medical Expenses Lead to Debt for Retirees?
Ten million Americans with healthcare cannot pay their medical bills. Many seniors do not realize Medicare has gaps in coverage, such eye exams, dental, hearing aids and long-term care. After factoring in deductibles, copays and co-insurance fees, the debt quickly adds up. While individuals 65 years and older make up only 12% of the population, they account for 34% of prescription drug use and 35% of hospital stays. Most elderly people do not have enough money in reserve to cover unexpected medical issues. They charge them to a credit card and pay the minimum hoping to stay afloat. Often family members do not realize this until it's too late.
What Other Factors Cause Seniors to File for Bankruptcy?
Retiree expenses are coming from a variety of sources besides cost of living and medical. From helping adult children pay off student loans to becoming full-time caregivers to their grandchildren, today's retirees are living check to check. They often take out a new mortgage on their home to pay the bills. All it takes is one trip to the hospital to send their debt soaring. A bankruptcy attorney can explain how filing for bankruptcy can protect your home.
Which Type of Bankruptcy is Right for Retirees?
Chapter 7 is a liquidation type of bankruptcy. It can help seniors get out from under their debt quickly, but, in some cases, non-exempt assets could be liquidated to help pay creditors back a share. The majority of Chapter 7 cases are no-asset cases, which means that the Debtor holds on to everything they own.
If there are asset issues a Chapter 13 can be an option. It is a reorganization under the Court's protection that can keep creditors off your back while forcing them to take what the law requires you pay them back. Schedule a consultation with an experienced bankruptcy professional to determine the best course of action to take. Read our article, When Should Seniors Consider Bankruptcy?, on whether filing for bankruptcy affects your retirement accounts or your Social Security.
Sawin & Shea – Indianapolis Bankruptcy Attorneys
If you are retired and living on a fixed income, debt can seem overwhelming. Don't be afraid to seek help. Let the Indiana bankruptcy attorneys at Sawin & Shea show you how filing for Chapter 7 bankruptcy can protect your home and savings. We are experienced in bankruptcy procedures. Please do not hesitate to call us today at 317-759-1483 or send an email for a free consultation. We are ready to help.