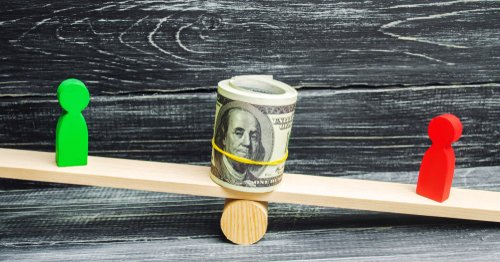 As you file for Chapter 7 or Chapter 13 bankruptcy, your attorney will help you prepare numerous forms that use bankruptcy terms like contingent, unliquidated and disputed. The goal of filling out these forms is to list all your debts and property assets, so you and the Trustee assigned to your case can understand your overall financial picture. However, the legal terminology can be confusing. Knowing the definitions and meaning of these legal terms helps make sure you're filling out the forms correctly.
What is a Bankruptcy Claim?
In bankruptcy, your creditors view your debts as claims because they have a claim to your money. If you have $4,000 remaining on a car loan, for example, the company that financed the loan has a $4,000 claim. It's easy to understand basic claims, like most auto and personal loans, because the amount is obvious. However, some claims are less straightforward because the amount depends on various factors. That's where other types of claims come in – contingent, unliquidated or disputed.
What is a Contingent Bankruptcy Claim?
A contingent claim occurs when the existence of the claim depends on a trigger. Before the value of the claim can be established, some sort of event happens to trigger the claim. The most common scenario for a contingent claim is that of a secured loan with a co-signer. You're not liable for the debt unless the co-signer fails to pay – and that failure to pay is what triggers the contingent claim.
What is an Unliquidated Bankruptcy Claim?
Unliquidated claims happen when the value has not yet been clearly established. The debt exists, but the amount is unknown. An example of an unliquidated claim occurs when a lawsuit goes to court, but you can't know the total amount of the judgement until the matter is resolved. After the lawsuit is over, you know what the judge or jury says the damages award is. The claim is unliquidated when a bankruptcy case is filed prior to the judgement and liquidated if a judgement amount is determined prior to filing.
What is a Disputed Bankruptcy Claim?
Disputed claims arise in two ways: Either you dispute that the debt is owed at all or you dispute the amount of the debt. IRS tax situations can involve disputed claims, where the IRS claims you owe a certain amount, and you disagree with the dollar figure. These kinds of claims can be complex to unravel and may require deep research to reveal the accurate amount of the debt.
How Do I Know Which Types of Bankruptcy Claims I Have?
There's no one-size-fits-all answer to the types of debts you have, because every situation is unique. It can be confusing to sort through the different types of claims, so it's a good idea to work with an experienced bankruptcy attorney who can examine your debts and recommend the best path forward.
Sawin & Shea – Indianapolis Bankruptcy Attorneys
To get a clearer picture of your bankruptcy claims, turn to Indiana's bankruptcy lawyers for trusted advice. The experienced Indiana bankruptcy attorneys at Sawin & Shea can help you get rid of the overwhelming debt and advise you on life during a repayment plan. We are here for you during this life-changing process. Please do not hesitate to call us today at 317-759-1483 or send an email for a free consultation. We are ready to help.