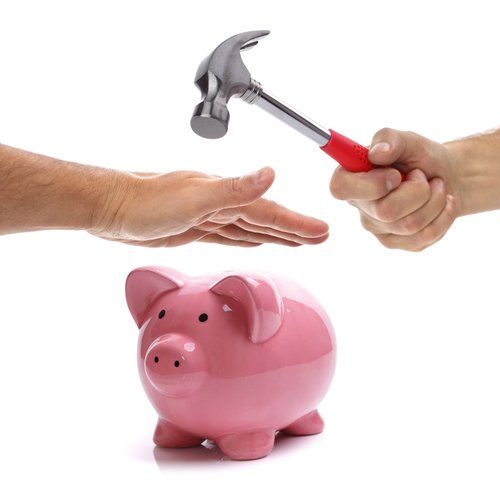 Imagine going through bankruptcy and being able to save your home, your car, the tools or equipment you need for your job and – most importantly – your peace of mind. When you file for bankruptcy, exemptions offer these opportunities. They can protect your assets and keep your payments low, so you can get back on track for a better financial future. Some people file for bankruptcy without being fully informed about the exemptions that are available to them. At Sawin & Shea, we strongly urge you to explore bankruptcy exemptions to find out if they apply to you.
What are Bankruptcy Exemptions?
During Chapter 7 bankruptcy, your assets – especially those tied to debts, like a home or a car can be sold to repay your creditors something. However, exemptions allow you to hold on to some or all of these assets, so you can retain your quality of life while going through bankruptcy. An exemption can eliminate the chance of losing your home, to the relief of your family. For someone who uses tools for their job, an exemption can prevent those tools from being sold, which preserves your ability to work. Exemptions can also reduce the percentage of your debt that you must pay in Chapter 13.
How Do Exemptions Work?
The exemptions available to you depend on Federal and State statutes. If you declare Chapter 7 bankruptcy, your assets are liquidated to pay back your debts unless an exemption protects them. For example, exemptions allow you to protect your retirement account, which leave you in a much better financial place down the line when you retire. Many homeowners choose to file Chapter 13 bankruptcy, where you continue to make low payments on your debts, because it allows them to catch up on their house or car while significantly reducing payments to unsecured creditors. Work with your bankruptcy attorney to determine the exact value of your assets and compare them carefully to the exemption amount allowed in each case.
What Can and Can't Be Protected by Exemptions?
Not all assets can be protected by exemptions. Your local bankruptcy attorney can explain the exemptions that apply to your case in your jurisdiction.
What If the Exemption is Too Low?
Sometimes the exemption amount is enough to cover your assets, and sometimes it isn't. To understand this, let's look at an example. You drive a 10-year-old Toyota Camry that's paid off. It's valued at $3,500 If the exemption that would cover vehicles in your state is $10,250, that's great news. It means your car is totally exempt and won't be sold to cover your debts. You can keep it. What if you have a higher-value car? What if you still owe money to the financing company? This is a more complex situation. You'll need to work with your bankruptcy attorney. Every bankruptcy situation is unique.
Sawin & Shea – Indianapolis Bankruptcy Attorneys
Filing for bankruptcy is not the end. It's the beginning of a new financial life for you. The Indiana bankruptcy attorneys at Sawin & Shea can help you get rid of the overwhelming debt and advise you on life after bankruptcy.  We are here for you during this life-changing process. Please do not hesitate to call us today at 317-759-1483 or send an email for a free consultation. We are ready to help.