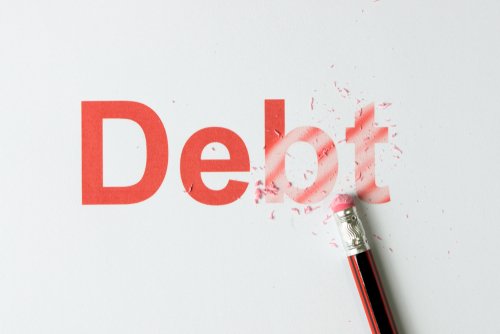 Are you ready to open a fresh financial chapter in your life? Chapter 7 bankruptcy can be a positive way to do it – only if it's appropriate for your situation. A Chapter 7 bankruptcy, also known as a liquidation bankruptcy, examines your assets to see if there are any that are not exempt from being turned into cash to pay your creditors something. In exchange, it wipes out most debts completely. At the end of it all, you're in a much better place financially and can begin to move forward. Here's how to know if filing for Chapter 7 bankruptcy right for you.
Will Chapter 7 Bankruptcy Discharge Enough of My Debt?
It can be difficult to know whether Chapter 7 bankruptcy is right for you. It can clear many kinds of debt, but it can't wipe out everything. If you owe back taxes, student loans, or child support, these kinds of debts usually can't be discharged. However, if you have medical bills, old collections, lawsuits, credit cards, or repossessions, a Chapter 7 can get those debts off your back and get you a fresh start.
Will I Have to Give Up My Paycheck and Home?
Bankruptcy is not intended to deprive you of all income, because everyone needs enough to cover their basic living expenses. Further, most people keep things that they want to keep like houses and cars. If there are questions as to whether or not there are sufficient exemptions to hold onto certain assets through the Chapter 7 liquidation process, a Chapter 13 bankruptcy may be appropriate to insure you keep your assets.
What Property Will I Have to Give Up?
There are exemptions that cover certain kinds of property. In Indiana each individual can keep up to $19,300 in equity in residential land or real estate (a house), up to $10,250 in personal property, and up to $400 of cash or cash equivalents. When valuing assets, we are looking at what the items are worth when we file. Think auction or yard sale for values, not what a replacement would cost new at a store.
How Do I Decide Whether to Go Forward With Chapter 7?
Take a close look at all the issues described here – debts, assets, income, home, property and exemptions. Also, consult with a bankruptcy attorney. A bankruptcy attorney can help you understand the details of powerful options like the homestead exemption – which can make a big impact on your decision – and other types of bankruptcy that may be available to you, such as Chapter 13. Even if you can't discharge all of your debts in Chapter 7 bankruptcy, you can seriously reduce your overall debt burden so it is much more manageable. This puts you in a better position to move forward and get a fresh start on your financial future.
 Sawin & Shea – Indianapolis Bankruptcy Attorneys
Filing for bankruptcy is not the end. It's the beginning of a new financial life for you. The Indiana bankruptcy attorneys at Sawin & Shea can help you get rid of the overwhelming debt and advise you on life after bankruptcy.  We are here for you during this life-changing process. Please do not hesitate to call us today at 317-759-1483 or send an email for a free consultation. We are ready to help.