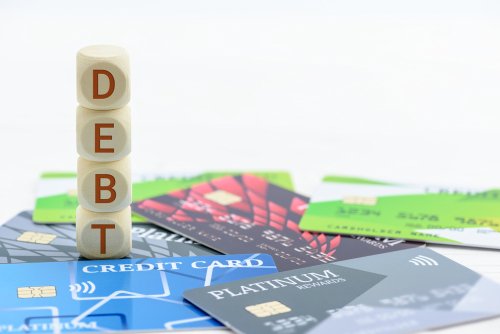 When considering your options for debt relief, ask yourself the following questions to help you decide which debt relief option is right for you.
What Type of Debt Do I Owe?
The type of debt you carry determines the extent of the actions that creditors can and will take to collect the monies owed. The top three types of debt are:
Secured Debt. Debts that are associated with property are considered secured debt. Examples of secured debt include mortgages and car loans. Creditors can take steps to collect against pledged property through foreclosure and repossession.
Unsecured Debt. Debts that are not associated with property are considered unsecured debt. Examples of unsecured debt are credit cards, medical bills, and store accounts. These debts usually require creditors to file a lawsuit in order to collect the debt. Judgments can allow creditors to collect debts with wage garnishments, levy against bank accounts, and placing liens against real property.
Priority Debt. Debts that are associated with the government, such as taxes, student loans and domestic support, are treated as unsecured debts. However, the government can take exceptional actions in order to collect these debts without lawsuit judgments. These actions include withholding tax refunds or social security payments and garnishing wages.
Are My Assets Protected by Exemption Laws?
If you file for bankruptcy, exemption laws can help protect your assets. Exemption laws vary from state to state so it is important to understand which assets can be protected under your state's exemption laws. Secured property, such as a home or car, can still be at risk. In many cases it is possible to negotiate to keep nonexempt property.
Can Creditors Garnish My Income?
Your wages can be garnished if a creditor has a judgment against you, meaning the creditor has sued you for nonpayment and won. The limits of wage garnishment vary according to state and it is possible to raise an objection to a wage garnishment order. The important thing is to understand the specific exemption laws for your particular state.
What Are My Best Options to Deal with My Debt?
Consider these possibilities when determining a course of action for debt relief:
Debt Consolidation Loans. I generally advise my clients that you cannot borrow your way out of debt. These types of loans generally carry high interest rates if they are available at all. It is generally not a good idea to use equity you have built in your home to bail you out of debt. Consider talking to an attorney for options before you take this step.
Negotiate with Creditors. Creditors generally want you to pay any negotiated reduction right away. This means that you must have access to a lump sum of money. It is never a good idea to use a protected form of savings, like retirement accounts, to settle debts. Please consider talking to an attorney before making the retirement account distribution mistake.
Bankruptcy. Bankruptcy may be your best option. There are different types of bankruptcy options available and it is important to find the option that is best for your types of debt. Work with a reputable bankruptcy attorney who can advise you on your best options and help navigate the way through your state's court system
Sawin & Shea – Indianapolis Bankruptcy Attorneys
Filing for bankruptcy is not the end. It's the beginning of a new financial life for you. The Indiana bankruptcy attorneys at Sawin & Shea can help you get rid of the overwhelming debt and advise you on life after bankruptcy.  We are here for you during this life-changing process. Please do not hesitate to call us today at 317-759-1483 or send an email for a free consultation. We are ready to help.