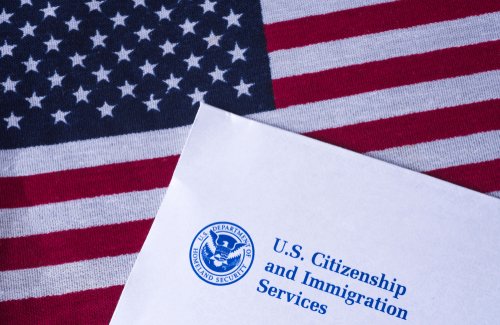 Any honest, hard-working person can get into financial trouble, regardless of their citizenship status. If you're worried about whether filing for bankruptcy will put your citizenship at risk, read on. When you handle the process correctly, you can still seek citizenship no matter your financial situation. Bankruptcy attorneys like Sawin & Shea LLC frequently help people navigate tricky financial issues. Here's how to ensure you're following the best path forward.
Do I Have to Be a Citizen to File for Bankruptcy?
No. You don't have to be a citizen, have a green card, have a visa or even be pursuing citizenship in order to file for bankruptcy. You simply have to be someone in America who is in debt and struggling to pay for even the most basic needs. There is no law against filing for bankruptcy if you are a non-citizen, and the U.S. Citizenship and Immigration Service can't hold it against you as you pursue citizenship. Still, it's a good idea to consult an immigration and a bankruptcy attorney to ensure your rights are protected during the process of filing for bankruptcy.
Can My Citizenship Be Denied or Delayed Due to Bankruptcy?
It is against the law to discriminate against someone because they have filed for bankruptcy, under the Federal U.S. Bankruptcy Code section 525(a). This means filing for bankruptcy shouldn't affect your application for a green card, immigration status or application for U.S. citizenship. However, the U.S. government will investigate whether you have committed any crimes, as they do for every applicant who applies for citizenship. If you have committed a bankruptcy crime, this could interfere with your ability to become a U.S. citizen.
What is a Bankruptcy Crime?
Bankruptcy crimes are rare. They can interrupt the bankruptcy process and your path to U.S. citizenship. They include intentional criminal acts like hiding your assets, lying under oath, falsifying financial documents and omitting essential information for the purpose of deception. About one in 250 people are subjected to a bankruptcy audit, which can easily reveal bankruptcy crimes. Avoid committing these crimes by always being open and honest about all information, and by quickly offering proof and documentation as requested during the process.
Will U.S. Immigration Think a Bankrupt Person Doesn't Deserve Citizenship?
Keep in mind that about 800,000 U.S. citizens file for bankruptcy every year. It's nothing to be ashamed of. In fact, declaring bankruptcy helps you wipe the slate clean and start over fresh. Some would say that's part of joining the American culture: seizing the opportunity for a second chance. In terms of the bankruptcy court and U.S. Citizenship and Immigration Service, these officials will decide whether you have "good moral character" during the application process. They will look at whether you lived a lavish lifestyle before bankruptcy, perform a criminal background check and evaluate whether you have been 100% open and honest during the application process. Bankruptcy shouldn't hold you back as your pursue a path to citizenship.
Sawin & Shea – Indianapolis Bankruptcy Attorneys
Filing for bankruptcy is not the end. It's the beginning of a new financial life for you. The Indiana bankruptcy attorneys at Sawin & Shea can help you get rid of the overwhelming debt and advise you on life after bankruptcy.  We are here for you during this life-changing process. Please do not hesitate to call us today at 317-759-1483 or send an email for a free consultation. We are ready to help.