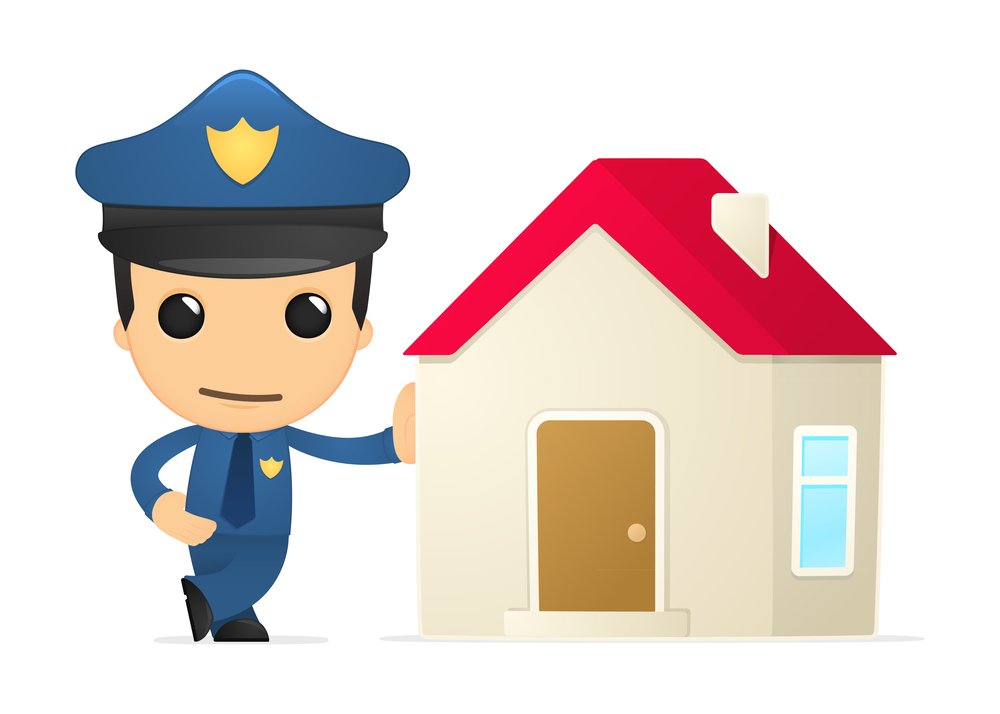 When your house is being sold at a sheriff's sale, you're at a critical time where you stand to lose your home forever. Here's what many people don't realize: Up until a certain point, you can stop a sheriff's sale from happening and keep your home. The key is to act as quickly as possible. Here's how a sheriff's sale works in Indiana and how you can use the power of bankruptcy to stop your home from being sold.
Why is a Sheriff's Sale Happening?
A sheriff's sale takes place because a mortgage company has attempted to collect payment from you, but you haven't paid and the account has gone into default. To satisfy the amount due on the loan, the mortgage company has requested that your local sheriff sell the house at auction and turn over the proceeds to cover the mortgage. The sale typically happens at the sheriff's office in the local Indiana county where you live after a process involving a foreclosure lawsuit and placing public notices. At the sale, the sheriff will take bids on your home from potential buyers and award your home to the highest bidder.
Will I Have a Chance to Save My Home?
Save your home by acting fast. Take proactive steps as soon as you realize there is a problem with the mortgage payments. During the foreclosure process and up until the sheriff's sale takes place, there is still time to save your house. However, after the home is sold at the sheriff's auction, you have missed your opportunity to save it. In Indiana, you must file for bankruptcy before the date of the sheriff's sale and before it is sold at auction to have an opportunity to cure arrearages and keep your home.
How Does Bankruptcy Stop the Sheriff's Sale?
When you file for bankruptcy, it creates an automatic stay, or halt, to debt collection actions against you including foreclosures and sheriff's sales. Everything stops while you work with the bankruptcy court to create a bankruptcy plan and sort out your finances. You can stop the sheriff's sale of your home only if you file for bankruptcy early enough in the process. This is why it is absolutely critical to contact a bankruptcy attorney as quickly as possible when you realize you're behind on mortgage payments and foreclosure could be imminent.
Can My Home Be Taken During Bankruptcy?
Generally speaking, your home won't be taken during the bankruptcy period unless you have made it part of your bankruptcy plan to give up your home. If you file for bankruptcy fast enough and stop the sheriff's sale, you have a chance to determine the best route forward. However, keeping the house will depend on you making payments through a Chapter 13 reorganization bankruptcy. A Chapter 7 case can stop the sale temporarily and buy time for a more orderly surrender of the house. Work with your bankruptcy attorney to decide whether Chapter 7 or Chapter 13 bankruptcy would be the optimal route. Some people opt for Chapter 13 bankruptcy because it typically allows them to stay in their home and catch up on mortgage payments. With the help of your bankruptcy attorney, you'll be able to make the best choices for your unique situation and get a fresh start on your finances.
Sawin & Shea – Indianapolis Bankruptcy Attorneys
Filing for bankruptcy is not the end. It's the beginning of a new financial life for you. The Indiana bankruptcy attorneys at Sawin & Shea can help you get rid of the overwhelming debt and advise you on life after bankruptcy.  We are here for you during this life-changing process. Please do not hesitate to call us today at 317-759-1483 or send an email for a free consultation. We are ready to help.