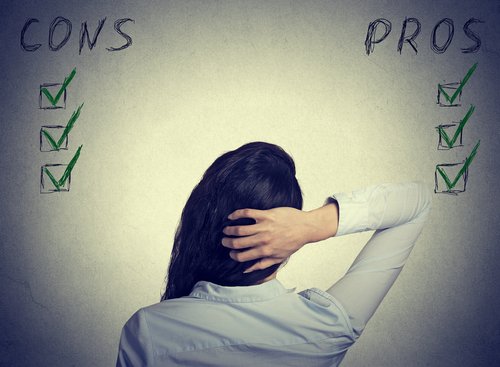 About 800,000 people file for bankruptcy each year. Only a fraction of them are filing for a second or third time. After completing one bankruptcy successfully, most people are able to get back on their feet and establish a stable financial foundation. However, changing circumstances in your life may prompt you to consider an additional bankruptcy. Here's a closer look at filing for bankruptcy multiple times.
Are Multiple Bankruptcies Even Allowed?
Yes, you can file more than once – once a waiting period after your first bankruptcy is over. In 2005, changes to the Bankruptcy Code established new rules about wait times that apply to anyone who has had a bankruptcy discharged before. For example, with Chapter 7 bankruptcy, you usually need to wait eight years before filing a Chapter 7 again. If you receive a Chapter 13 discharge you become eligible to file a Chapter 7 six years from the filing date. You are eligible to file a Chapter 13 immediately after a Chapter 7 discharge. However, you are not discharge eligible in that Chapter 13 unless four years have passed from the Chapter 7 filing date.
Are There Any Drawbacks to Filing More Than Once?
The obvious issue is that the subsequent bankruptcy has an effect on your credit rating. The bankruptcy could also remain on your credit report for up to 10 years and affect your ability to secure loans. However, the potential drawbacks depend on your specific situation. Consult with a bankruptcy attorney to be sure.
Can I File for Bankruptcy Again if My First Bankruptcy Is Dismissed?
Sometimes a bankruptcy case is dismissed, especially in Chapter 13 reorganizations. This usually occurs because of a change to the filer's financial situation – like losing job or unexpected expenses that make it hard to keep up with Chapter 13 Plan payments. A past dismissal usually doesn't affect your ability to file again. If your first case is dismissed simply because of a change in your financial situation, a waiting period doesn't apply. If your bankruptcy is dismissed for not following the court's instructions the Court sometimes imposes a bar to refiling a case for a time certain. If this happens, you need to wait the required time period before filing again. The worst case scenario is when a bankruptcy court dismisses your case with prejudice and bars you from ever filing again. However, this is very rare.
How Should I Move Forward With Filing for Another Bankruptcy?
Filing for bankruptcy once can be complicated enough; filing successive times can be even more complex. You may have stacks of paperwork or a tricky financial situation that's difficult to explain. Perhaps your spouse is also declaring bankruptcy. No matter your situation, the best course of action is to consult a bankruptcy attorney who can examine your total financial picture and provide guidance on your best path forward.
Sawin & Shea – Indianapolis Bankruptcy Attorneys
Filing for bankruptcy is not the end. It's the beginning of a new financial life for you. The Indiana bankruptcy attorneys at Sawin & Shea can help you get rid of the overwhelming debt and advise you on life after bankruptcy.  We are here for you during this life-changing process. Please do not hesitate to call us today at 317-759-1483 or send an email for a free consultation. We are ready to help.