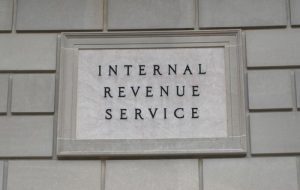 If you have an unpaid tax debt that you owe to the IRS, the IRS will likely start garnishing your wages. Tax garnishment, also known as a tax levy, is when the government begins to seize your property in order to pay off the debt you owe in back taxes and penalties.
When a tax garnishment or a tax levy begins, the government can start to seize your wages, bank accounts, social security payments, business accounts receivable, insurance proceeds, real estate and even your personal residence. Don't let the IRS take what is rightfully yours!
Sawin, Shea & Des Jardines LLC can help you fight off the IRS and stop Tax Garnishment so you can keep your possessions, stay in your home, and not have the weight of a huge debt on your shoulders. We can use powerful Chapter 13 bankruptcy laws to stop the IRS from seizing your property or accounts.  Chapter 13 bankruptcy can stop ongoing interest and penalties from continuing to accrue on tax liability. In many cases we can reduce tax obligations and force a repayment structure over a period of years for non-dischargeable tax.
Chapter 13 Bankruptcy can help you with Tax Garnishment, stop your creditors from calling and harassing you, protect your home from foreclosure and much, much more. Protect your loved ones, protect those who have co-signed on loans with you, and protect your possessions from being repossessed by the government, all while eliminating debt and heading down a new road to financial freedom!
Don't believe the myth that bankruptcy is only for people who have been irresponsible. Bad things happen to good people.  Sometimes debt can overwhelm us. If you are being harassed by the IRS, or if you have received a Notice of Intent to Levy, call Sawin, Shea & Des Jardines LLC today and let us help you protect your belongings and reclaim your freedom from tax garnishment!
Contact Indianapolis bankruptcy attorneys of Sawin, Shea & Des Jardines LLC at 317-759-1483 and let us help you develop a personalized plan to overcome your debt. Whether need a Chapter 13 bankruptcy or a Chapter 7 bankruptcy, we will tailor a solution to fit your needs and help you get back on your feet and out from under your debt.
About the Attorneys
Andrew Sawin received his Bachelor of Arts degree from Indiana University in 1989 and his Doctor of Jurisprudence from Indiana University School of Law – Indianapolis in 1995. He has concentrated his practice in the field of Consumer Bankruptcy for the past 15 years.
Richard Shea graduated from California State Polytechnic University, Pomona with a Bachelor of Science degree in Hotel & Restaurant Management in 1995 and received his Doctor of Jurisprudence from Indiana University School in 1998.
Larry Des Jardines graduated Summa Cum Laude with a Doctor of Jurisprudence degree from Indiana University School of Law. Larry is a member of the Indianapolis Bar Association, the Indiana State Bar Association, the American Bar Association and the National Association of Consumer Bankruptcy Attorneys.