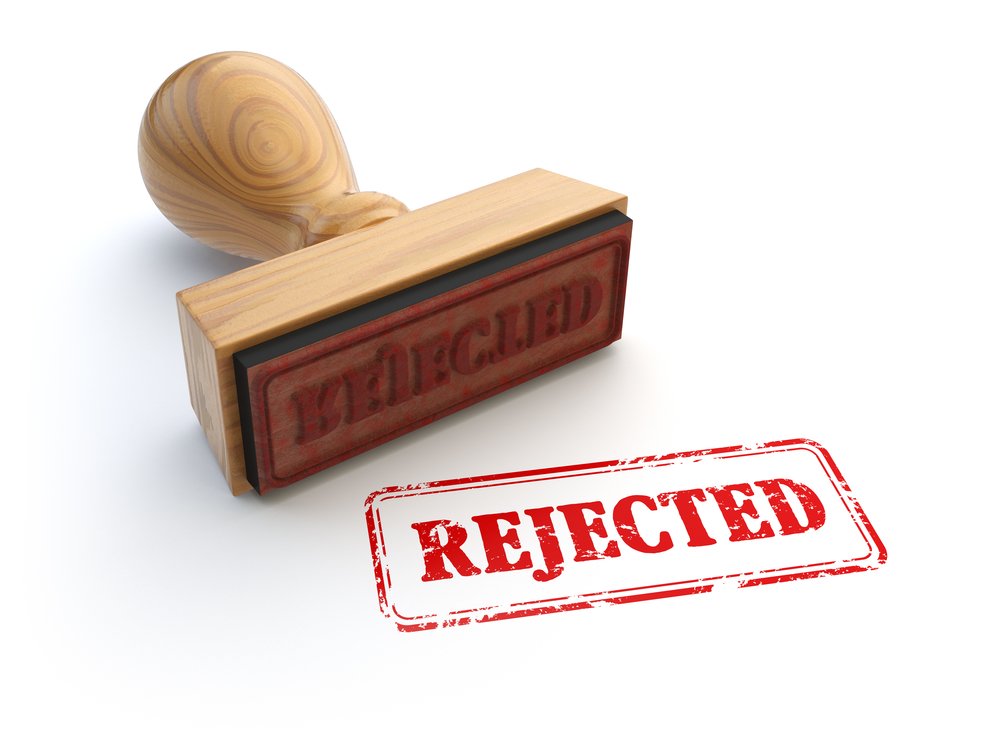 As long as you follow the rules, your bankruptcy process should go smoothly. However, many bankruptcy clients still worry if it's possible that the bankruptcy court might reject their application for Chapter 7 debt relief. It's unlikely if you are honest with your attorney and follow their instruction and advice. However, certain circumstances can delay your bankruptcy or possibly cause the court to deny it.
What Could Cause a Bankruptcy To Be Rejected?
In a Chapter 7 bankruptcy filing, you are asked by the bankruptcy trustee to provide all materials requested by the court in accordance with bankrutpcy rules. Additionally, if they request more paperwork and you fail to provide it in a timely manner, your case may be halted due to your inaction. Your final discharge could also be denied if you don't meet all of the terms laid out by the court. If you fail to take a financial literacy class (available online or by phone), update your personal information with the court, or otherwise disobey a court order, the result could be a delayed or denied discharge.
Could I Be Denied a Chapter 7 Bankruptcy Due to Income?
You can be denied a Chapter 7 bankruptcy if your income is too high. In order to qualify, you'll need to take a means test to see if your income is low enough. If you don't pass the means test or if you are right on the line of passing, the trustee may file a motion to dismiss your case and recommend Chapter 13 bankruptcy instead. This can be a tricky situation, so consult with a bankruptcy attorney who can help prevent it from happening to you by filing using the proper procedures right from the start.
What Other Reasons Could a Chapter 7 Bankruptcy Get Turned Down?
Another circumstance that could deny your bankruptcy relief is dishonest behavior. If the court determines that you have acted in an improper or dishonest way, they may reject your bankruptcy case due to fraud. The court may be of the opinion that you tried to abuse the system, hide assets, conceal or destroy information, evade questions or misrepresent your circumstances. Always be honest with the bankruptcy court and work with your attorney to present all of the proper documentation.
How Can I Prevent Having My Case Denied?
The best way to ensure your bankruptcy progresses smoothly is to follow all of the rules, answer any queries from the court honestly and quickly and be patient as the process plays out. Seek assistance from a bankruptcy attorney who can advise you on how to make this happen efficiently and get a fresh start on your financial future as soon as possible.
Sawin & Shea – Indianapolis Bankruptcy Attorneys
Filing for bankruptcy is not the end. It's the beginning of a new financial life for you. The Indiana bankruptcy attorneys at Sawin & Shea can help you get rid of the overwhelming debt and advise you on life after bankruptcy.  We are here for you during this life-changing process. Please do not hesitate to call us today at 317-759-1483 or send an email for a free consultation. We are ready to help.