Many of the clients that I see have waited to come in to talk to me about bankruptcy after something financially devastating happens, such as a wage garnishment, foreclosure, or repossession. I understand that the last place a person wants to be is in my office talking about bankruptcy. I hear from my clients on a regular basis that they feel so much better after coming in to talk with us. Many wonder why they waited so long to come in and feel a substantial amount of relief.
Most people think about bankruptcy only as a way to get out of debt. I, however, view bankruptcy as a legal tool that you have at your disposal to help you save assets. Waiting too long to speak with an experienced bankruptcy attorney may mean that your creditors have a change to take things from you such as your bank accounts, wages, house, or car. Things that you need to support yourself and your family.
I regularly see clients that have tried desperately to avoid filing bankruptcy by doing things against their own best financial interest. Some have taken out second mortgages, attaching debts that I could have gotten rid of in bankruptcy to a house that they want to keep. Some have depleted retirement accounts that they could have kept if they filed bankruptcy. Many others wait until their wages are being garnished, causing them to fall into foreclosure or eviction.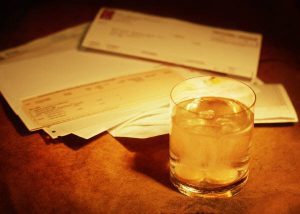 So, when should a person file bankruptcy? Well, that is different in every case. Certainly if you have been sued in Court for debt(s) it is time to seriously consider bankruptcy. If a wage or bank account garnishment is in place, bankruptcy is generally your only option to stop these actions.
I would suggest, however, that a more proactive approach is better. If you are struggling under a load of debt, do yourself a favor and talk with an experienced bankruptcy attorney about your options. These consultations are usually free of charge and no obligation.
Please feel free to call us now at 317-759-1483 or send us an email to schedule a free consultation with an attorney to review your personal situation.
About the Attorneys
Andrew Sawin received his Bachelor of Arts degree from Indiana University in 1989 and his Doctor of Jurisprudence from Indiana University School of Law – Indianapolis in 1995. He has concentrated his practice in the field of Consumer Bankruptcy for the past 15 years.
Richard Shea graduated from California State Polytechnic University, Pomona with a Bachelor of Science degree in Hotel & Restaurant Management in 1995 and received his Doctor of Jurisprudence from Indiana University School in 1998.