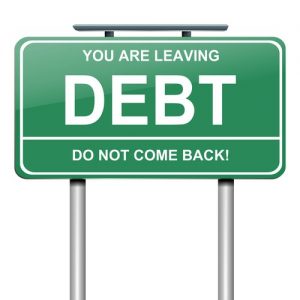 One of the most common concerns I hear from the clients in my practice is what happens after your bankruptcy is over and your debts are discharged. Whether filing Chapter 7 (liquidation of all assets with request to be discharged from financial obligations) or Chapter 13 (reorganization of debt), there are a few points to keep in mind.
You are protected by the Bankruptcy Court's discharge order.
Near the end of the bankruptcy process the Bankruptcy Court issues a permanent order discharging debts. This court order keeps most creditors from taking any action to collect their debt in the future. If a creditor attempts to collect a discharged debt, you may have a legal action to pursue against them. If a creditor is asking for payment after you received a bankruptcy discharge, an experienced bankruptcy attorney can advise you of your rights.
Your credit score may start to improve.
Many people that come in to see us for a bankruptcy have had years of debt problems and low credit scores to match. Getting problem debts discharged in bankruptcy can provide a starting point to start improving your credit. My clients are often surprised at how quickly their credit improves after bankruptcy.
You will receive many offers from lenders.
You may be surprised by how many credit card and loan offers you will receive in your mailbox after filing for bankruptcy. Most will offer a "quick fix" to rebuilding your credit, but beware of high fees and sky-rocketing interest rates. Choose to rebuild your credit with reputable lenders such as your local banks and credit unions. To get the full benefit from your post bankruptcy credit make sure that the lenders report to the credit reporting agencies and make your payments on time.
You can look forward to buying a house or car at a good rate sooner than you think.
Because you filed for bankruptcy, you will be considered a high risk for conventional mortgage and auto loans for the first couple of years after bankruptcy. If you take this time to save your money and rebuild your credit history, however, you can be eligible for a mortgage or a car loan at competitive rates in 2-3 years.
You should create a budget.
To avoid overspending and start saving, it is imperative to create a budget and stick to it. Remember, in order to rebuild your credit and start on the road to financial freedom, you need to be able to spend less than you make.
You should start saving.
As you create your budget, keep in mind that you should also be setting aside money for emergency situations and future expenses. This may require adjustments in your spending habits.
Are you considering bankruptcy?
If you are considering filing for bankruptcy, consult with an experienced bankruptcy attorney to walk you through the process for your best opportunity for financial success.
Please feel free to call us now at 317-759-1483 or send us an email to schedule a free consultation with an attorney to review your personal situation.
About the Attorneys
Andrew Sawin received his Bachelor of Arts degree from Indiana University in 1989 and his Doctor of Jurisprudence from Indiana University School of Law – Indianapolis in 1995. He has concentrated his practice in the field of Consumer Bankruptcy for the past 15 years.
Richard Shea graduated from California State Polytechnic University, Pomona with a Bachelor of Science degree in Hotel & Restaurant Management in 1995 and received his Doctor of Jurisprudence from Indiana University School in 1998.
Larry Des Jardines graduated Summa Cum Laude with a Doctor of Jurisprudence degree from Indiana University School of Law. Larry is a member of the Indianapolis Bar Association, the Indiana State Bar Association, the American Bar Association and the National Association of Consumer Bankruptcy Attorneys.