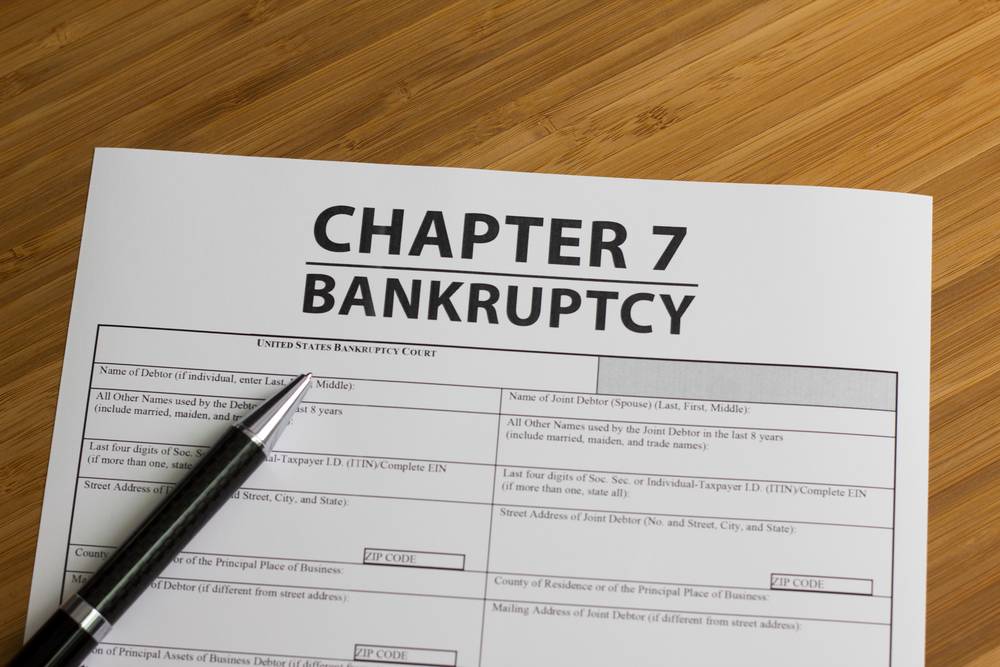 Chapter 7 bankruptcy is often considered the easiest and most efficient type of bankruptcy. It is certainly the most common. Of all bankruptcies filed in the U.S. each year, about 68% are filed under Chapter 7. But is Chapter 7 the best choice for you? Here's a look at the pros and cons.
What are the Advantages of Choosing Chapter 7?
First of all, Chapter 7 is fast. It usually takes about three to six months from start to finish. Chapter 7 discharges debts in exchange for you giving up non-exempt assets in a liquidation. Most Chapter 7 filings are what is called a "no asset Chapter 7" which means that there were no non-exempt assets to liquidate. It generally doesn't matter whether you are employed or how much debt you have. Chapter 7 bankruptcy also applies to many types of debt, including credit card bills and medical bills. With a Chapter 7 bankruptcy, you work with your bankruptcy attorney to achieve a fresh start financially. As you can see, it has many advantages.
What are the Disadvantages of Choosing Chapter 7?
The main downside of choosing Chapter 7 bankruptcy is that you could lose non-exempt assets, as they are sold to pay back your creditors something. However, this isn't as hopeless as it sounds because you can use exemptions to protect certain assets. Your bankruptcy attorney can help determine how these exemptions apply to your situation. Another downside is that your credit rating can take a hit while you go through your bankruptcy. Future lenders will see it on your credit report for about 10 years. However, some lenders actually take a positive view toward bankruptcy because it's a responsible choice that's much better than ignoring or hiding from creditors. A bankruptcy can also give you a foundation upon which to start building back good credit.
Could it Be Better to Choose Chapter 13?
Whether you choose Chapter 7 or Chapter 13 depends on your circumstances. A Chapter 7 bankruptcy cannot generally help people catch up on payments and keep things that they are behind on like houses and cars. A Chapter 13 bankruptcy can help you get caught up on payments on houses or cars under the Court's protection. Some people are not eligible for a Chapter 7 because of prior filings or levels of household income. Some have assets that would be liquidated in a Chapter 7 bankruptcy, that can be protected in a Chapter 13 case. An experienced bankruptcy attorney can look at your situation and advise you of options.
How Do I Decide Which Route to Take?
The best way to decide whether to choose Chapter 7 bankruptcy is to discuss your current debt circumstances with a bankruptcy attorney. Your attorney can help you understand any exemptions that apply and how your financial picture will look when your bankruptcy ends. Seek the advice of an experienced bankruptcy attorney in the state of Indiana and they'll steer you in the right direction.
Sawin & Shea – Indianapolis Bankruptcy Attorneys
Filing for bankruptcy is not the end. It's the beginning of a new financial life for you. The Indiana bankruptcy attorneys at Sawin & Shea can help you get rid of the overwhelming debt and advise you on life after bankruptcy.  We are here for you during this life-changing process. Please do not hesitate to call us today at 317-759-1483 or send an email for a free consultation. We are ready to help.