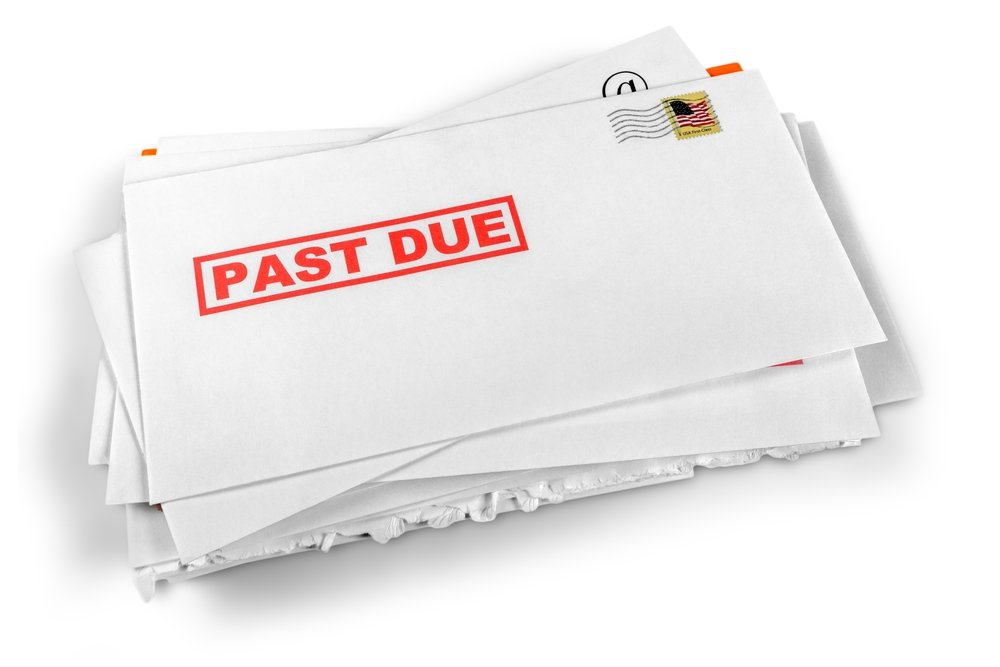 Almost half of all Millennials and Generation Xers are 90 days behind on at least one of their bills. Americans under age 50 are much more likely than their predecessors to struggle to pay for basic living expenses like rent, utilities and groceries.
There's a mix of reasons behind this phenomenon, including heavy student loan debt, expensive medical bills and being part of the "sandwich generation" of people caring for both children and parents. If you're behind on paying your bills, read on for some helpful tips.
Why is Paying Your Bills So Important?
Late payments chip away at your credit score and cost you money through late fees. If you habitually pay late, you may find it difficult to get a new loan in the future. You'll also face a higher interest rate for a mortgage, car loan and any personal loans you pursue. Plus, it's bad for your mental health to be behind on your bills. Almost 70% of Millennials say debt has had a negative impact on their life and 44% of them have at least one account in collections. Mounting debt can lead to overwhelming stress and feelings of hopelessness.
How Can I Start Paying My Bills On Time?
A smart approach to bill payment is to install a money management app on your smartphone or desktop computer. These programs pop up an alert at just the right time, so you never miss paying a bill. Some apps even allow you to input billing information and trigger your payments throughout the month. In fact, your own hometown bank may offer this service for free. Banks offer bill pay systems, apps and email reminders that keep you on track and allow you to pay each vendor on your list with a few clicks.
Is It A Good Idea to Enroll in Auto-Pay?
Automated billing allows you to deduct an amount from your bank account each month, without the added step of sitting down to pay your bills. For many people, it can be a time-saving option that prevents them from forgetting to make their payments. Before enrolling in auto-pay with a utility, service or lender, check to ensure you won't be charged a high fee for doing so. Most utility companies don't charge for this service because they want you to pay your bill. Other lenders and services charge a fee, but you may find it worthwhile to ensure you pay on time.
What Can I Learn From Baby Boomers About Budgeting?
Baby Boomers and older generations grew up without the convenience of apps and auto-pay. To pay their bills on time, they used simple, old-fashioned methods. Try an easy technique like listing all of your bills on a sheet of paper and marking them off as you go. If it's easier to do on your phone, keep a simple checklist and tick it off as you make payments. Keep an eye on your bank account daily and ensure everything matches up.
What Should I Do If I Can't Catch Up On Paying Bills?
Sometimes, even with the best of intentions, people still find themselves behind on bills and deeply in debt. If this sounds like you, don't give up. Bankruptcy is a form of financial reorganization that helps you get a grip on your payments. Contact a bankruptcy attorney who can help you understand your filing options and get back on track as quickly as possible.
Sawin & Shea – Indianapolis Bankruptcy Attorneys
Filing for bankruptcy is not the end. It's the beginning of a new financial life for you. The Indiana bankruptcy attorneys at Sawin & Shea can help you get rid of the overwhelming debt and advise you on life after bankruptcy.  We are here for you during this life-changing process. Please do not hesitate to call us today at 317-759-1483 or send an email for a free consultation. We are ready to help.