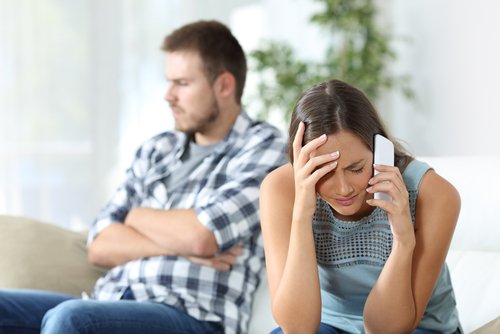 Creditors are prohibited from engaging in debt collection after an individual files for bankruptcy. The Fair Debt Collection Practices Act (FDCPA) protects you from certain types of harassment by collection agents. If you are experiencing aggressive collection calls and letters, contact a bankruptcy law firm like Sawin & Shea to take action on your behalf.
Shouldn't Creditors Stop Calling When You File for Bankruptcy?
Yes, but sometimes they do not. When you file for bankruptcy (either Chapter 7 or Chapter 13), a letter is sent to to your creditors (often referred to as an automatic stay letter) informing them of the filing. This letter informs them that they can no longer actively pursue collection of your debts. If a creditor violates this court ordered protection, an experienced bankruptcy attorney can advise you regarding what actions they may take to protect you from this harassment.
What Can I Do If They Keep Calling?
First, notify your attorney immediately. Don't buy into what the caller is saying. To take action against these creditors, you need to collect evidence that can be used in court.
What Kind of Evidence Do I Need to Collect?
Keep a phone log

– List any call you receive and note the date and time.

Read off the script provided by your lawyer

– It will let the caller know they are in violation of the automatic stay and the FDCPA.

Keep good notes

– These will help you recount the conversation to a judge.

Save all letters, bills, and written demands

– Keep anything -including envelopes with date stamps- beginning two weeks after you file for bankruptcy.

Verify the creditor's address

– Make sure it is the same address where the stay letter was sent.

Print cell phone bills

– If you receive harassing calls on your mobile phone, print out all statements showing the time and duration of the calls.
Can Creditors Contact My Family Members?
After they have been notified of your bankruptcy, creditors are not supposed to contact you, your family, or your friends. They cannot contact your place of employment. By documenting the harassment from the creditor, your lawyer can take steps to force them to stop. There are laws in place to help protect you against overzealous collection efforts. The right bankruptcy lawyer can enforce them.
Sawin & Shea – Indianapolis Bankruptcy Attorneys
Going through bankruptcy is hard enough without the added pressure from creditors. The Indiana bankruptcy attorneys at Sawin & Shea have years of experience representing good people in bad financial situations who are being harassed by creditors. Please do not hesitate to call us today at 317-759-1483 or send an email for a free consultation. We are ready to help.