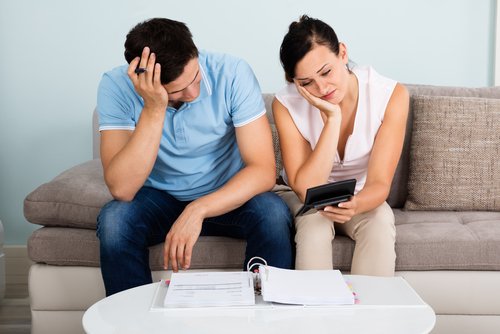 Even after realizing that bankruptcy is the best way to get out from under debt, it can still take an emotional toll on you. For many, the perceived shame and stigma of bankruptcy leaves them questioning their self-worth. However, a lot of my clients approach me after their bankruptcy is over and tell me that their only regret is that they did not get the process started sooner. The years of struggling with collection calls, lawsuits, garnishments, and the overwhelming stress caused by debt can be erased.
Will bankruptcy really fix my debt problem?
Bankruptcy is the best way for you to settle your debts and remove the resulting stress you have been living under. Your lawyer can advise you on whether you should file for Chapter 7 or Chapter 13. Chapter 7 is the most common form of consumer bankruptcy.
What will my friends and family think of me?
Most will be glad that you are taking steps to stabilize your financial situation and are working to get your life back on track. Worrying about what others think will not help you on your path to recovery. Let go of the self-doubt and realize bankruptcy is your best option.
Does filing for bankruptcy mean I've failed in managing my financial life?
Too many times situations beyond our control (loss of a job, a serious illness) quickly send our lives into a tailspin. The debts begin to mount and you are forced to make some hard decisions.
Don't let the negative emotions you are experiencing over this current situation rob you of your self-esteem. The only failure is to not try and work through this difficult time.
How could this have happened to me?
The first thing you must do is accept what is happening. Let go of the anger and denial. Realize that bankruptcy may be your best option. Come to terms with the fact that bankruptcy was created to help good people out of a bad situation. It is a financial decision, not a moral failure.
How can I focus on the positive aspects of bankruptcy?
Treat this experience as a learning opportunity. You understand what has happened to get you to this point. Learn from what has happened to you. Take classes or work with a financial advisor to better prepare for sound financial planning in the future. After a bankruptcy discharge, make small, obtainable financial goals. You will build your savings and your confidence as you meet each objective.
Sawin & Shea – Indianapolis Bankruptcy Attorneys
The stress of debt can leave you emotionally drained. Having the right people in your corner makes all the difference. The Indiana bankruptcy attorneys at Sawin & Shea have years of experience representing good people in bad financial situations. Please do not hesitate to call us today at 317-759-1483 or send an email for a free consultation. We are ready to help.