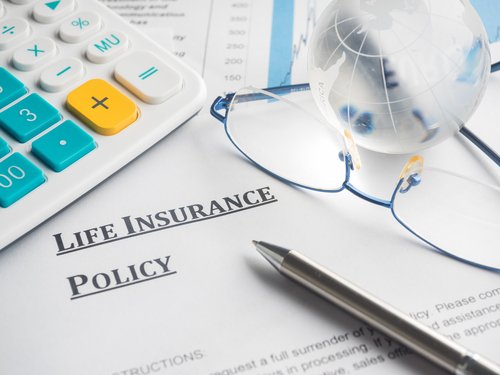 If you become eligible to inherit money or property in the six months following your bankruptcy filing, the proceeds are considered assets of your bankruptcy estate and can be used to help pay your creditors back. Despite sounding straightforward, the rules governing exemption for these life insurance policies and benefits are complicated. Unless protected, they are automatically considered part of your bankruptcy estate in both Chapter 7 and Chapter 13 proceedings. Having an experienced bankruptcy attorney like those at Sawin & Shea is a must if you want to safeguard these funds.
Why Is My Life Insurance Policy Considered an Asset?
Term and whole life insurance policies are looked at differently in bankruptcy proceedings. Term life insurance has no cash value while you are living, so it is technically not an asset. Whole life insurance has a cash surrender value that may be an asset. Whole life policies build cash value and you can borrow money from this type of policy. The policies may be exempt if the beneficiaries of the policies are a spouse or dependent.
How Can I Protect My Life Insurance Policy?
Life insurance benefits can be exempt if the proceeds are necessary to support you and your dependents.
If I Inherited Money After I File, Do I Have to Declare It?
Yes, any death benefit you become eligible for within 180 days of the filing of your bankruptcy case is considered an asset of your bankruptcy estate and must be reported to the Court.In a Chapter 13 it is necessary to report inheritances during your plan life. If 180 days have passed when you become eligible inherit while in a Chapter 13, you must report this fact to the Court, but an experienced bankruptcy attorney can help you exempt and keep inherited property necessary to the ongoing care of you and your dependents. Failure to report inheritances to the Court may result in the serious legal repercussions including dismissal of your case or denial of your discharge in bankruptcy.
Sawin & Shea – Indianapolis Bankruptcy Attorneys
Being able to keep a life insurance policy payout or death benefit is a huge advantage for someone going through bankruptcy. The Indiana bankruptcy attorneys at Sawin & Shea can help with strategies to help you keep the maximum amounts of these assets allowed by law. With years of experience representing good people in bad financial situations, we can answer all your questions. Please do not hesitate to call us today at 317-759-1483 or send an email for a free consultation. We are ready to help.