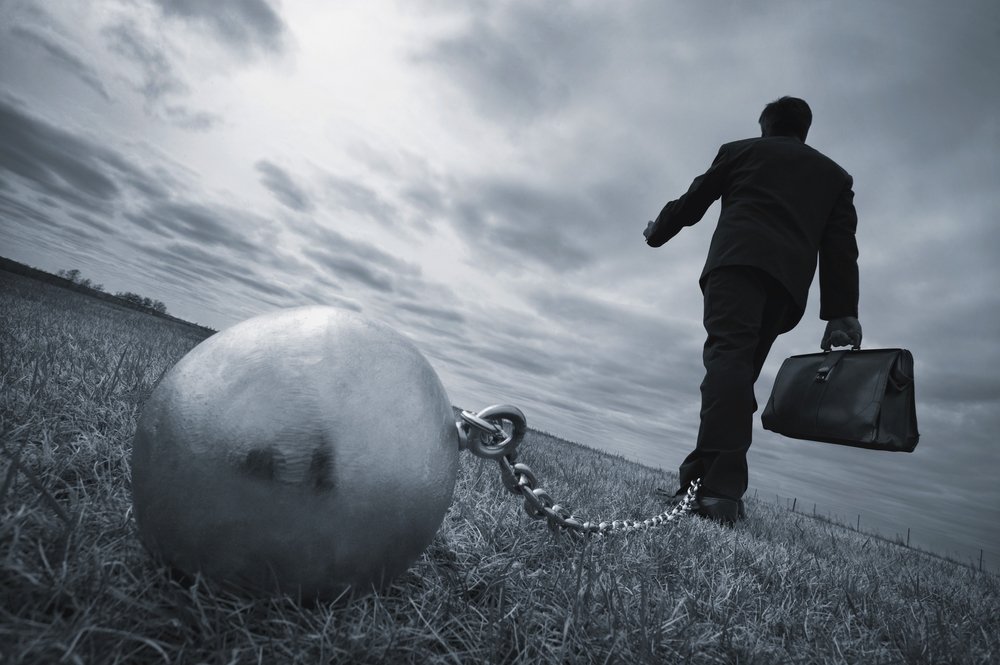 Do you know any debt that lasts more than one year is considered long-term debt? This includes any loan that involves making periodic payments for more than 12 months or any debt that can't be paid off in full within one year. Most people have at least some type of long-term debt like a mortgage, car loan, personal loans, credit card debt and medical bills. If you have a large amount of long-term debt, you may worry how it will impact your future. From financial strain to emotional struggles, the consequences can affect your life. Here's a closer look.
What are the Financial Consequences?
Long-term debt creates a build-up of additional costs over time. For example, with a car loan or mortgage, some borrowers can end up paying two to four times more than the original amount due to interest and fees. If you get behind on payments, late charges can quickly pile up and increase the amount you owe dramatically. This can have the side effect of harming your credit and making every future loan more difficult and expensive for you to acquire. Over the course of a decade or more, your unpaid debts can pile up and bury you under a mountain of money owed that feels impossible to surmount.
How Does It Impact Lifetime Wealth?
Long-term debt also prevents you from building wealth over time. When people are free from debt, they are more able to invest in the stock market, save in a 401K and pursue other wealth-building activities that increase, rather than drain, their resources. Debt can prevent you from owning an investment property and receiving rental income. It can make you think twice about setting up your own business, making improvements to your home, and putting money in savings – all life choices that could improve your long-term financial outlook.
What About the Emotional Impact?
Let's not forget about the emotional effects of long-term debt. When people are saddled with debt and unable to repay their creditors, they often experience feelings of sadness, stress, anger and depression. They are also less able to afford the mental health treatment they need, compounding the situation. The emotional impact of debt can affect the relationships in your life, making you more likely to experience job loss, divorce and unstable relationships with family members. Psychological studies have even found that people who are deeply in debt are more likely to use painkillers and contemplate suicide.
Will I Be in Debt Forever?
If you're deeply in debt, don't give up. There is a path forward through bankruptcy, which can relieve and reduce most of your long-term debt. Even if you can't eliminate your debt entirely, you can gain a huge amount of breathing room that allows you to afford your monthly payments. To end the feeling of being in debt forever, consult with a bankruptcy attorney. Your attorney will help you get a grip on your long-term debts and make a new plan for a fresh financial future.
Sawin & Shea – Indianapolis Bankruptcy Attorneys
Filing for bankruptcy is not the end. It's the beginning of a new financial life for you. The Indiana bankruptcy attorneys at Sawin & Shea can help you get rid of the overwhelming debt and advise you on life after bankruptcy.  We are here for you during this life-changing process. Please do not hesitate to call us today at 317-759-1483 or send an email for a free consultation. We are ready to help.