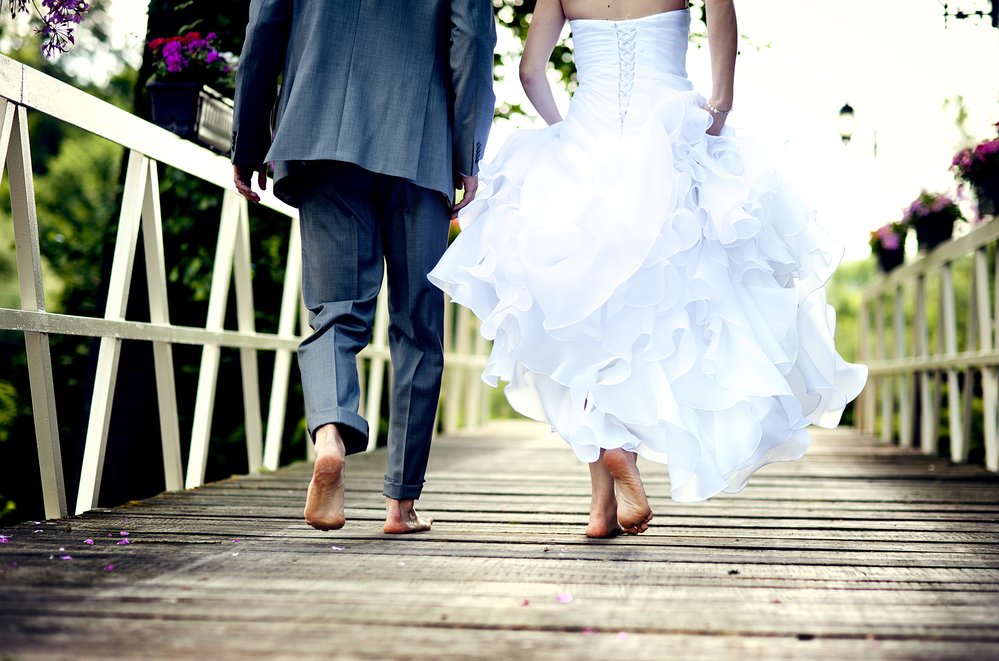 Marriage and bankruptcy have something big in common: They're both about taking a bold step toward a new future. If you're considering bankruptcy, you might wonder how it could affect your upcoming wedding, your married life, and the financial options you and your spouse will have down the road. You might also wonder how your marriage will affect the bankruptcy process. Could it slow things down or limit your options? Learn what happens when you get married during bankruptcy.
Does the Timing for My Marriage Matter with Bankruptcy?
The timing of your marriage does indeed matter for your bankruptcy. If you marry someone right in the middle of your bankruptcy, it could affect how your total household income is calculated, how much discretionary income you have available, and what kinds of debts you may take on as a couple. However, the outcome depends on your exact circumstances and the type of bankruptcy you choose, because differences exist between Chapter 7 bankruptcy and Chapter 13 bankruptcy, in terms of the timing of your marriage.
How is Marriage During Chapter 7 Bankruptcy Different From Chapter 13?
Getting married during Chapter 7 bankruptcy is not likely to cause too much disruption because the time frame is so short – typically between three to four months – and the process is focused on discharging past debts. Even if you get married after filing but before your bankruptcy is discharged, it's unlikely to cause a negative effect on the process. However, it would be advisable to let your bankruptcy attorney know of your plans before you proceed to the altar.
Chapter 13 bankruptcy is a different story. One way of looking at it would be to say Chapter 7 bankruptcy is focused on the past, while Chapter 13 is focused on the future. Chapter 13 is also called a wage earner's plan, because you and the court develop a plan to repay all or part of your debts using your regular income with installments to creditors over three to five years. So if you get married right in the middle of the bankruptcy, the court might adjust your payments based on total household income, including your spouse's earnings. On the other hand, the court will also look at total household expenses, including those of your spouse. All situations are different, so it is critical that you seek the advice of your bankruptcy lawyer before the wedding.
Should I Avoid Getting Married Before, During or After Bankruptcy? 
Bankruptcy shouldn't be an obstacle to getting married, but you'll need to consider the effects it will have. If you are having a big wedding, the bankruptcy court may see this as an extravagance that could affect the terms of your bankruptcy. You may want to finish your bankruptcy completely before spending any money on a wedding or honeymoon. Or you may decide to get married regardless and hope that the bankruptcy court sees it as a net positive for your financial future.
How Will Bankruptcy Affect Our Future As A Couple?
If you are wondering how your bankruptcy could affect you and your spouse, here are a few things to know. You can file individually and your spouse will be largely protected from the effects of the bankruptcy. However, in the long run, joint bankruptcy filings usually end up protecting more property and discharging more debts. You may want to get married and file together. Whether you can keep your home, car and other property will depend on the bankruptcy route you take, whether you opt to file together and the community property laws in your state. If you're considering getting married during your bankruptcy, speak to a bankruptcy attorney as soon as possible. It's the best way to protect your financial future and set the stage for a happy marriage.
Sawin & Shea – Indianapolis Bankruptcy Attorneys
Filing for bankruptcy is not the end. It's the beginning of a new financial life for you. The Indiana bankruptcy attorneys at Sawin & Shea can help you get rid of the overwhelming debt and advise you on life after bankruptcy.  We are here for you during this life-changing process. Please do not hesitate to call us today at 317-759-1483 or send an email for a free consultation. We are ready to help.