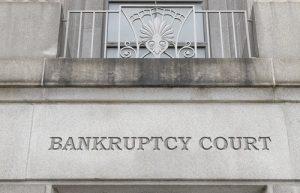 We meet with many people weekly that are having trouble making their house payment. In some cases a big part of their financial hardships are caused by having to pay on a second mortgage or a home equity line of credit (HELOC). One of our main goals in representing clients is to help them retain homes they want to keep. In some circumstances we may be able to use bankruptcy law to help eliminate the second mortgage or HELOC.
Chapter 13 Bankruptcy and Lien Stripping
A Chapter 13 bankruptcy offers options to deal with second mortgages or home equity lines of credit. How much we can help depends on how much the house is worth and how much is owed on a primary mortgage.
In most Chapter 13 bankruptcies we can help a homeowner that is simply delinquent on their first or second mortgage catch up on those payments over time under the Bankruptcy Court's protection. Regular payments resume on the mortgages in these plans.
However, if a homeowner owes more on their primary mortgage than the house is worth, it is possible to strip a second mortgage lien from the property and treat the balance of the loan as an unsecured debt. Lien stripping does away with the need for regular, ongoing payments to the second mortgage. This generally results in significant savings and helps people hold on to a house that they might otherwise loose. Given the present state of the real estate market, we are helping our clients in this way with increasing frequency.
It should be remembered that those who file bankruptcy must complete their bankruptcy plans in order for mortgages to be stripped or discharged. If you are worried about your mortgage payments and are considering bankruptcy, talk to the experienced and compassionate bankruptcy attorneys at Sawin, Shea, and Des Jardines LLC.
Chapter 7 Bankruptcy Filing
Chapter 7 bankruptcy does not eliminate debt, but it discharges it, removing the personal legal obligation to pay that debt. A Chapter 7 filing does not discharge or do away with a lender's lien rights in the collateral securing the loan. Therefore, if a person wants to keep an item secured by a lien through a chapter 7 bankruptcy, we need to reaffirm, or pick up legal liability for the debt through a process called reaffirmation of the debt. Therefore, if a person wants to keep their home in a Chapter 7 bankruptcy they will need to reaffirm and pay the second mortgage or HELOC.
Bankruptcy laws are complex. It is important to have an experienced bankruptcy attorney that knows the system and can get you the maximum relief you deserve.
Call us now at 317-759-1483 to set up a free or email us for more information. We are here to help you on the path that works for you and your unique situation.
About the Attorneys
Andrew Sawin received his Bachelor of Arts degree from Indiana University in 1989 and his Doctor of Jurisprudence from Indiana University School of Law – Indianapolis in 1995. He has concentrated his practice in the field of Consumer Bankruptcy for the past 15 years.
Richard Shea graduated from California State Polytechnic University, Pomona with a Bachelor of Science degree in Hotel & Restaurant Management in 1995 and received his Doctor of Jurisprudence from Indiana University School in 1998.
Larry Des Jardines graduated Summa Cum Laude with a Doctor of Jurisprudence degree from Indiana University School of Law. Larry is a member of the Indianapolis Bar Association, the Indiana State Bar Association, the American Bar Association and the National Association of Consumer Bankruptcy Attorneys.