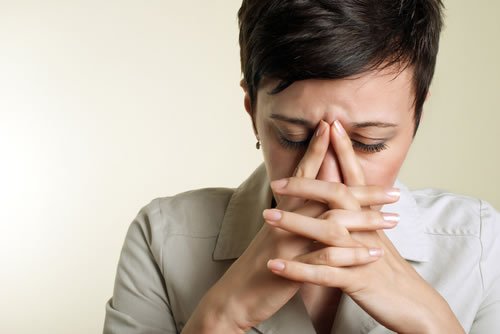 The Problem with Mounting Debts
Mounting debts can be a problem in more ways than one.
Wage Garnishment
Creditor can Seek Legal Help – One option before the unpaid creditor is to garnish wages. Wage garnishment is the creditor exercising a legal option to seek claim to the wages of the debtor.
Creditor gets Debtor's Wages – The creditor can seek a court order that requires the debtor's employer to withhold part of the wages and pay it to the creditor instead.
Creditor can get 25% of Debtor's Income – Indiana wage garnishment laws allow the creditor to garnish up to 25% of the debtor's disposable income.
How Filing for Bankruptcy can stop Wage Garnishment
Filing for bankruptcy can stop this kind of wage garnishment.
Automatic Stay – Filing for Chapter 7 Bankruptcy or Chapter 13 Bankruptcy invokes an automatic stay that stops all collection activities by creditors, including wage garnishment proceedings.
Stops all Recovery Activities by Creditor – Resumption of the credit collection activities requires the permission of the bankruptcy court, and if the person qualifies for Chapter 7 bankruptcy and receives a discharge, the creditor can no longer garnish wages or take any other steps to recover the money due. If you file a Chapter 13 Bankruptcy, that protection will last for the entire three to five years that the Chapter 13 payment plan is in place.
Helps you Keep your Job – Filing for bankruptcy protects more than your wages. Some jobs, such as those in the financial sector or those that need a security clearance, require that you be free of unsustainable financial burdens. Filing for bankruptcy can eliminate or control those burdens and therefore help you keep your job. In addition, employers look with disfavor on employees who receive collection calls or have frequent absences because of the need to attend court hearings or otherwise deal with money problems.
Why Sawin, Shea and Des Jardines?
Experience and Expertise – Indianapolis bankruptcy attorneys of Sawin, Shea and Des Jardines are the right choice to represent you in bankruptcy proceedings. Our attorneys have over 40 years of combined experience in bankruptcy and our client base includes people from just about all backgrounds and all situations.
Specific Guidance Suited to the Case – Call us now at 317-759-1483 to set up a free consultation with one of our Indianapolis bankruptcy attorneys. Regardless of the laws that are applicable to all, each situation is unique. We will offer you the best advice on the specific course of action to take, depending on your unique situation. We will then guide you through the process.