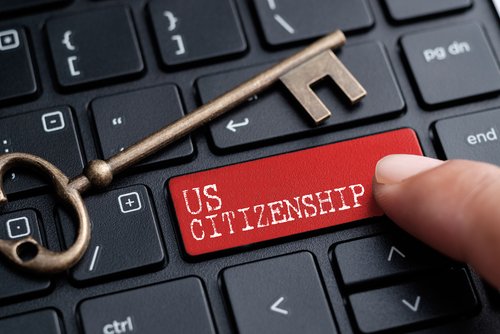 If you are applying to become a citizen of the United States, congratulations! Applying for citizenship does not hinge on having a spotless financial record. The main criterium is that you be of "good moral character." A United States Citizenship and Immigration Services (USCIS) agent will determine for you what defines a "good moral character." Your overall financial status is not a factor.
Will Filing for Bankruptcy Affect My Chances for U.S. Citizenship?
One of the pre-requisites for bankruptcy filing is that "a person either reside, have a domicile, place of business, or property in the United States." While filing for bankruptcy (whether Chapter 7 or Chapter 13), is an option for all residents of the U.S., you must meet this pre-requisite.
I Owe Back Taxes and Have Filed for Bankruptcy. How Will This Affect My Citizenship Application?
Before being approved for citizenship, you will need to have all federal, state and local taxes paid in full. The USCIS may accept proof you are working with the IRS and the bankruptcy court to pay overdue taxes as part of your re-payment plan. Inform your bankruptcy attorney about your immigration application. They can contact the USCIS on your behalf. 
Can I File for Bankruptcy Before My Citizenship is Confirmed?
Filing for bankruptcy and citizenship are both complicated proceedings that can be done simultaneously. You do not need to earn your bankruptcy discharge before filing for citizenship in most cases.The immigration office may then insist you resolve these issues first. Contact an immigration attorney to discuss your options.
Will USCIS Review the Answers on My Bankruptcy Paperwork?
Even though Immigration Services will not ask about your debts or foreclosures, they will investigate any problems that arise during your bankruptcy discharge. Providing false financial data, lying under oath or hiding property or assets is bankruptcy fraud. These crimes could cause both your citizenship and bankruptcy cases to be denied. It is best to be honest during both proceedings.
Sawin & Shea – Indianapolis Bankruptcy Attorneys
Worried you cannot file for bankruptcy if you are not a U.S. citizen? Get answers from the Indiana bankruptcy attorneys at Sawin & Shea. With years of experience representing good people in bad financial situations, we can answer all your questions. Please do not hesitate to call us today at 317-759-1483 or send an email for a free consultation. We are ready to help.