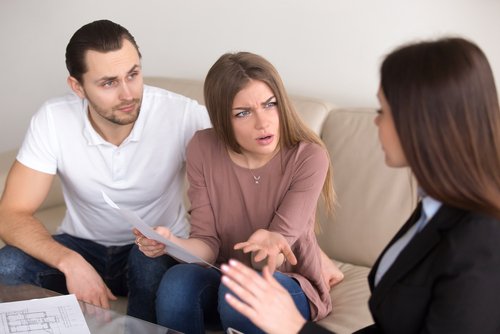 When you file bankruptcy, a person called a bankruptcy trustee is assigned to your case to make an inquiry into your situation. This inquiry involves looking at your assets. Your assets include everything you own or which you have an ownership interest. In most cases everything you have is exempt from seizure. The attorneys at Sawin & Shea can help you understand the risks to your assets and how to protect them in bankruptcy.
When it comes to filing bankruptcy, being honest about what you have is not only the best policy; it is the law. Having a truthful representation of everything you own is how you avoid bankruptcy fraud. If a trustee suspects fraud, they can pursue charges against you or anyone else they feel received illegal transfers of property or assets.
What is Bankruptcy Fraud?
Bankruptcy fraud is considered a white-collar crime and occurs when:
A debtor conceals assets
An individual provides false information on their filing forms
A person files for bankruptcy multiple times, in different locations
Bribes are made to a court-appointed Trustee
Debtors hiding assets account for 70% of all bankruptcy crimes. Commonly, debtors in bankruptcy that commit fraud transfer assets to family members of friends with the intent of hiding them from their creditors or a bankruptcy trustee. Few realize that by doing this, they may also involve their friends or family members in the fraud by their actions.
What Happens if You Hide Property and Assets from the Bankruptcy Trustee?
If a Trustee suspects you have been hiding or transferring assets, they will compile evidence needed to file a lawsuit. The purpose of Chapter 7 bankruptcy is to liquidate non-exempt assets and clear up as much debt as possible. Failing to turn over non-exempt assets can lead to denial or revocation of your discharge in bankruptcy. Hiding assets may lead to the denial or revocation of your discharge, criminal fines and penalties, and possible jail time.
How Does a Trustee Charge Someone with Fraud?
A Trustee initiates an adversary proceeding against the person involved. They can sue anyone involved in the fraudulent reporting or transfer of funds including the debtor, creditor or family members. These cases are first filed in bankruptcy court and go to trial much faster than regular court. The court grants the Trustee the authority to gather evidence from a wide range of sources to prove the case. If criminal bankruptcy fraud is suspected the United States Justice Department and the United States Attorney General's office can pursue charges.
What is the Punishment for Bankruptcy Fraud?
Because bankruptcy fraud is a Federal offense, the court takes it seriously. Fraud carries a sentence of up to five years in prison and fines up to $250,000. If the court feels it is warranted, they will add on criminal charges. Fraud victims can also file civil suits against those individuals charged with the crime.
What If I Forgot to List Something in My Disclosure?
An experienced bankruptcy attorney will help you complete your filing paperwork accurately right from the start. They will determine how to best protect the assets that you have. Mistakes will happen. By promptly calling it to your attorney's attention, it shows the Trustee the mistake was an honest oversight and not an attempt at fraud. The goal of bankruptcy is to help honest people free themselves from overwhelming debt.
Sawin & Shea – Indianapolis Bankruptcy Attorneys
The liquidation of assets is an emotional undertaking. Have someone in your corner to help file your information correctly. Contact the Indiana bankruptcy attorneys at Sawin & Shea to get the help you need. With years of experience representing good people in bad financial situations, they can answer all your questions. Please do not hesitate to call us today at 317-759-1483 or send an email for a free consultation. We are ready to help.