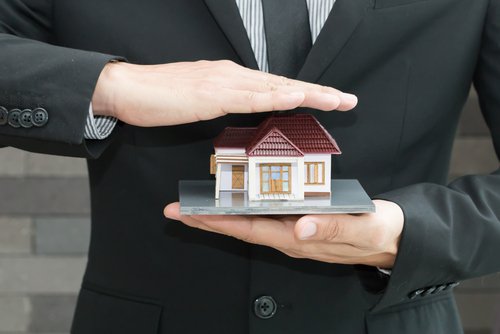 Filing for bankruptcy can help alleviate the stress of overwhelming debt. It does not mean everything in your life is put on hold. Keeping your home and car insurance up-to-date is imperative, and, in many cases, required. Insurance protects you during bankruptcy and after your case is discharged. Whether you are going through Chapter 7 liquidation or Chapter 13 repayment, insurance is a necessary part of putting your life back on track. Make sure it is in place to safeguard your assets.
Why Do I Need to Keep Insurance During Bankruptcy?
Are you planning to turn your home over to the bank? Protect yourself until the deed is out of your name. Accidents happen. For instance, if a person comes onto your abandoned property and is injured, they can sue you and the bankruptcy estate for liability. Keeping your coverage protects you from these types of incidents. If you are keeping your house or a car it is always mandatory for you to keep full coverage insurance on the items. If you do not have insurance, the Court could allow these creditors to take back their collateral despite the bankruptcy filing.
If the Bank is Getting My House, Why Do I Need Insurance?
The short answer is you do not absolutely need insurance. However, your possessions will be at risk if you do not maintain insurance. Further, if someone is injured on the property before it is transferred back to the bank by sale or deed, you could have some personal liability that may not get covered by your bankruptcy discharge.
How Can I Pay Homeowner's Insurance When It is Part of My Mortgage?
Many homeowners have escrow accounts set up as part of their mortgage. It pays the property taxes and insurance. If you opt to surrender the house and the bank is taking possession of the house, you can contact the lender and insurance company to arrange to pay the coverage separately from your mortgage. Or, speak your insurance agent to discuss a policy that may cover your needs for less than the full cost of the homeowner's policy.
If I Do Not Drive My Car, Why Do I Need Auto Insurance?
Keeping full coverage insurance on your vehicle is mandatory if you are keeping your vehicle in a Chapter 13 or reaffirming the debt in a Chapter 7. It is also generally a requirement of state law to have insurance if you are driving a vehicle.
Will My Insurance Rates Go Up Due to Filing for Bankruptcy?
Many insurance companies base individual rates on a person's credit score. After bankruptcy, many people's credit score goes up. Bankruptcy gives you a platform upon which to rebuild your credit, free of the old debt continuing to drag your score down. This can help you reduce future insurance costs.
Sawin & Shea – Indianapolis Bankruptcy Attorneys
Are you confused about keeping your home and auto insurance during your bankruptcy filing? Consult the Indiana bankruptcy attorneys at Sawin & Shea to determine the best options available. With years of experience representing good people in bad financial situations, we can answer all your questions. Please do not hesitate to call us today at 317-759-1483 or send an email for a free consultation. We are ready to help.