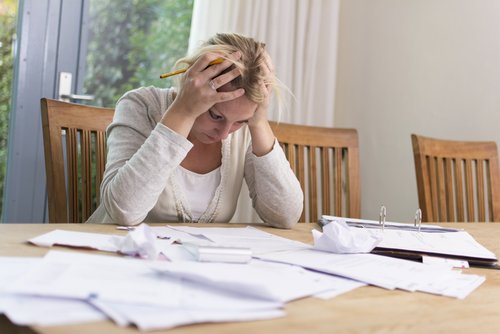 When a spouse files for personal bankruptcy, questions may arise about the status of jointly owned properties such as homes or businesses. If you are unsure what assets will be affected when filing Chapter 7, consult the bankruptcy law specialists at Sawin & Shea today.
If I File for Bankruptcy, Will My Spouse Lose Their Half of Our Home?
In Indiana a legal presumption exists that property belongs to the person listed on the title or deed in the percentages indicated or equally if no percentages are listed. If two names are on the deed, only the half owned by the person filing is part of the bankruptcy estate in most cases.
What is a Bankruptcy Estate?
A bankruptcy estate consists of all the stuff a person filing bankruptcy owns or has a legal ownership interest in at the time the case is filed. The person filing must also declare assets such as inheritance, commissions, and divorce or other potential legal settlements. All of the stuff that the Debtor in bankruptcy owns is subject to liquidation, subject to certain exemptions, or things that the law allows a person to keep through the bankruptcy process.
Can a Trustee Sell a House Without Consulting the Other Owner(s)?
Bankrutpcy is a legal process, and a co-owner of property has certain rights regarding their ownership interest in property that a bankrutpcy trustee may be looking to sell. A bankruptcy judge ultimatly decides what is going to be liquidated on behalf of creditors after the opportunity for a hearing. A trustee selling joint propery generlly gives the co-owner the right of first refusal regarding the purchase of the Debtor's share of a joint asset.
Does My Spouse's Bankruptcy Filing Affect My Credit Score?
Each person's credit is their own. A spouse's bankruptcy filling, on its own, should not affect the non-filing spouse's credit. However, a bankruptcy only wipes out the responsibility for the person who files the case. If a married couple has joint debt, a bankruptcy by one spouse will leave the other, non-filing spouse, responsible for the debt. The co-debtor may opt to protect their credit score by maintaining regular, timely payment on the debt.
Sawin & Shea – Indianapolis Bankruptcy Attorneys
Unclear on how filing for individual bankruptcy will affect your jointly owned property? Contact the Indiana bankruptcy attorneys at Sawin & Shea to get the help you need. With years of experience representing good people in bad financial situations, they can answer all your questions. Please do not hesitate to call us today at 317-759-1483 or send an email for a free consultation. We are ready to help.