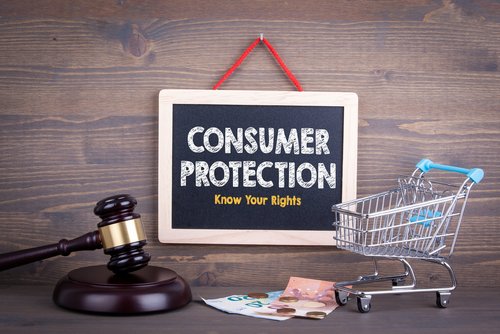 When you're deeply in debt, you may feel plagued by creditors. While they're generally allowed to contact you about the debt you owe them, there are firm limits on how they can do it. You are protected by laws that restrict creditors from unfair debt collection practices, like using deceptive language and contacting you relentlessly at odd hours. If you suspect that a creditor isn't playing by the rules, it's time to act. Work with an attorney who knows about these laws to understand your rights and stand up to creditors that skirt the law.
What Kinds of Consumer Protection Laws Protect Me?
There are several laws that protect people who are in debt. The Fair Debt Collection Practices Act (FDCPA) is the main federal law that protects you from improper collections. It covers mortgages, credit cards, medical debts and other debts that are accrued from running a household. The FDCPA prevents debt collectors from using abusive, unfair and deceptive practices in trying to get debts repaid. You are also protected by the Telephone Consumer Protection Act, which restricts robo-calls and automated messages, including those from banks and collection agencies. The Fair Credit Reporting Act also covers you, because it prevents false and misleading credit reporting errors.
What are Some of the Things Creditors Shouldn't Do?
Under the law, creditors shouldn't do things like call you repeatedly and during odd hours, refuse to say who is calling, use abusive language, disclose your information to third parties, make false claims about being from the government or police, misrepresent your debts, make threats to act they don't actually plan to take or use deceptive practices to collect debts you may owe. If you have requested that they stop calling you or sending you mail, yet they continue to do so relentlessly, it's definitely time to contact an experienced consumer protection attorney.
What Penalties do Creditors Face if They Break the Rules?
When creditors break the rules, they can be penalized. An experienced consumer attorney can help you with suing a creditor in state or federal court within one year of the violation. You could be awarded up to $1,000, plus your attorney's fees and court costs..
If I Am the Victim of Unfair Debt Collection Practices, What Should I Do?
You'll need solid legal advice during this process, so step one is to contact an experienced consumer protection attorney. Your attorney will help you locate and organize proper documentation of the violations and file complaints with the right agencies. Your attorney will also help you understand your options under the law. You may be able to use a violation as leverage in debt settlement negotiations because your creditors know it would be costly to fight it out with you. With solid legal advice, you can make the best choice for your financial future and resist creditors who use unfair debt collection practices.
Sawin & Shea – Indianapolis Bankruptcy and Consumer Protection Attorneys
The attorneys at Sawin & Shea know consumer protection laws. We have help hundreds of clients fight and recover damages for unfair collection practices. We can also help deal with overwhelming debt by helping you with bankruptcy. Filing for bankruptcy is not the end. It's the beginning of a new financial life for you. The Indiana bankruptcy and consumer protection attorneys at Sawin & Shea can help you get rid of the overwhelming debt and advise you on life after bankruptcy.  We are here for you during this life-changing process. Please do not hesitate to call us today at 317-759-1483 or send an email for a free consultation. We are ready to help.