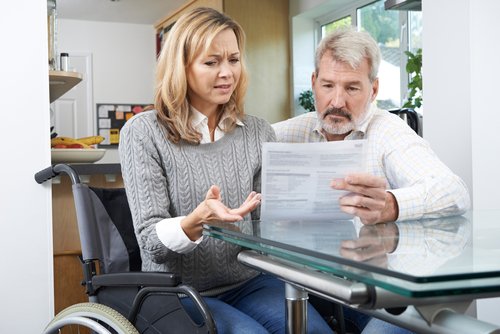 A reoccurring cause for many individuals who file for bankruptcy is mounting healthcare debt. Even for those with health insurance, when faced with sudden or ongoing health issues along with rising out-of-pocket expenses and higher deductibles, many are forced into financial hardship. If you are burdened with medical debt that you cannot afford, bankruptcy may be your best option for alleviating some of that hardship.
What Does Research Reveal about Healthcare Debt in the U.S.?
According to 2013 survey on medical bankruptcy in the U.S.:
Over 15 million adults exhaust their savings to pay medical bills.
Over 11 million adults use their credit card to make medical payments.
Over 10 million adults are unable to pay for necessities such as food, rent and energy due to paying high healthcare costs.
Over 35 million adults get calls from collection agents looking for payment of medical bills.
17 million adults receive a lower credit rating due to unpaid medical bills.
Is My Medical Debt the Same as Other Debt?
Healthcare debt is classed as unsecured debt like your credit cards or a personal loan. It is considered a non-priority general unsecured debt, which means when repayment begins, it is not given precedence over other debt. Secure debts are car loans or mortgages that have property held as collateral for them.
What Type of Bankruptcy Is Right for Me?
The type of bankruptcy you can apply for depends on the amount of disposable income you have and what portion of debt you can repay. An experienced bankruptcy attorney can help you choose the most appropriate bankruptcy for your circumstances.
Chapter 7 –Known as liquidation bankruptcy, this process is for debtors with little or no assets and limited disposable income. A trustee is appointed to sell off non-exempt assets (stocks, bonds, collectible items) to pay back creditors. If these items don't exist then the debt goes unpaid.
Chapter 13 –Reorganization bankruptcy is for debtors with a regular income who can pay back a portion of their debt through a monthly payment plan. Chapter 13 allows you to retain ownership of your homes and property while the debt is being paid.
 How Does Filing for Bankruptcy Help Me?
Collection calls, lawsuits, garnishment of wages – they all are forms of harassment you experience when burdened with medical debt. Your credit rating also suffers, which keeps you from applying for future loans. Bankruptcy gives you time to consider your options while protecting your home, car and other assets.
What If My Medical Bills Keep Coming?
If you are facing on-going medical expenses, you can begin bankruptcy in Chapter 13 and transition (if needed) to Chapter 7 as additional debt is incurred.
How Long Will I Be in Bankruptcy?
It depends on which type of bankruptcy you file for. In Chapter 7, you can discharge most debt and get a fresh start in about three to five months. The downside is you can't catch up on missed payments to avoid foreclosure or repossession. With Chapter 13, the monthly process of repaying your debt can take three to five years to complete. It does allow you to catch up on missed payments.
Sawin & Shea – Indianapolis Bankruptcy Attorneys
Being sick shouldn't cost you everything you own. The Indiana bankruptcy attorneys at Sawin & Shea have years of experience representing good people in bad financial situations caused by medical debt. Please do not hesitate to call us today at 317-759-1483 for a free consultation. We are ready to help.