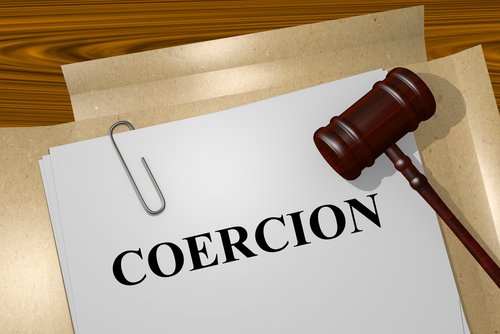 There are close to two million victims of domestic violence each year. Abusers dish out physical damage on their spouses, as well as financial distress. The exploitative partner uses the victim's financial situation to punish and control them. They make it impossible for the victim to leave or begin again. The legal community can assist the abused spouse to find justice for the violence as well as a solution for the mounting debts.
What is Coerced Debt?
It is a form of economic abuse and control. It involves non-consensual transactions by one member of a marriage or relationship against the other. This type of harassment is frequently part of a violent domestic situation. The victim does not realize anything is wrong until they leave the relationship. Saddling them with crippling debt is meant to force the individual to return out of desperation.
4 Types of Coerced Debt
Debt Through Fraud – When the abuser forges the victim's signature, uses personal information (Social Security number, date of birth), or fills out credit card applications and loans in the victim's name.
Debt Through Force – The abuser forces the person to sign checks and other financial documents. They threaten to withhold basic necessities from the individual or other family members.
Debt Through Misinformation – This involves the abuser misrepresenting financial documents to get the victim's signature. The person may not speak the language or does not realize a loan is solely in their name and responsibility.
Secured Debt – The abuser refinances the home or changes the deed without the person's knowledge.
If a Spouse Opens a Fraudulent Account, Do Credit Card Companies Make Them Pay?
Identity theft charges between spouses is a hard sell to credit card companies. They do not believe claims of coerced debt between individuals going through a divorce. Once the divorce gets finalized, filing for Chapter 13 bankruptcy and establishing a repayment plan is one option available.
Once Divorced, will a Victim be Free from the Coerced Debt?
An abuser can continue to rack up fraudulent debt after the victim leaves the relationship and before the divorce gets finalized. Filing for divorce does not mean the identity theft will stop. As long as they have a victim's personal information, they can continue to harass the person. It is best to have a divorce attorney work with a bankruptcy lawyer. Filing for Chapter 7 bankruptcy and liquidating all assets may be the fresh start you need.
What Can Someone Do If He or She is a Victim of Coerced Debt?
Most victims do not realize anything has happened until they leave the abusive relationship. By then, their credit is in shambles. The critical thing to do first is cut the abuser off from using the accounts they opened. Here are some suggestions on where to begin in doing this:
Close or freeze all accounts opened by them – If you are not sure what is out there, call the credit bureaus (Equifax, TransUnion, and Experian) and have a hold put on your credit. The abuser will not be able to open anything else, but neither will you.
Change all passwords and pins – Play it safe and change everything. Be sure to create new passwords and pins the abuser will not guess.
Use a verification system – Ask banks and other financial companies you still have accounts with to require a secondary verification system that is not your Social Security number or your date of birth.
Establish a new mailing address – Redirect your mail to it. It will help keep credit card applications from going to the abuser.
Keep documents in a safe place – Consider keeping records (taxes, deeds, birth certificates) in a third-party location like a safety deposit box.
Obtain yearly credit reports – You get one free each year from each of the three credit bureaus. Report any discrepancies you see.
Sawin & Shea – Indianapolis Bankruptcy Attorneys
Are you carrying debt from an abusive relationship and do not know what to do? The Indiana bankruptcy attorneys at Sawin & Shea can help determine the options available to you. Bankruptcy can be the best way to free you from debilitating debt. With years of experience representing good people in bad financial situations, we can answer all your questions. Please do not hesitate to call us today at 317-759-1483 or send an email for a free consultation. We are ready to help.