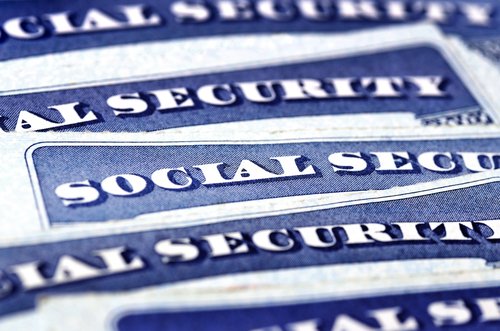 The mandatory 341 meeting is a very important part of the bankruptcy process. The meeting occurs 20 to 40 days after you file for Chapter 7 or Chapter 13 bankruptcy so the court-appointed Trustee and your creditors can review your financial information before the court rules on discharging your debts or approving your Chapter 13 Plan. You, the filer, are sworn in just like any court case, only no judge is in attendance. Everything that is said, written down and decided is on the record. It is important to follow your attorney's instructions and to be truthful in your answers. Participating in a 341 meeting can be intimidating for many filers. Having a bankruptcy attorney who you trust guiding you through what to expect makes the process a lot easier.
What Will the Trustee Ask?
At least seven days before the 341 meeting, the Trustee will review all supporting documents for your bankruptcy petition, which could include:
Recent tax returns – Federal returns at least.
Pay stubs – Any documents confirming your income.
Mortgage and car loan statements – Any that show current balance.
Property valuations – Exempt and non-exempt.
Retirement and bank account statements – More than one for each account.
Vehicle registrations – For every car you currently own, working or not.
The 341 meeting is the time set for the Trustee and creditors can ask you questions under oath. Creditors very rarely show up. The Trustee must confirm the information you have provided in your bankruptcy paperwork. Proof of identity (valid government issued picture I.D.) and Social Security card are required. In a meeting that involves Chapter 7 bankruptcy, the Trustee is looking for non-exempt properties that they could use to pay your creditors something. In a meeting that involves Chapter 13 bankruptcy, the Trustee reviews your repayment plan and your income. What is requested from you depends on the Trustee and the state where you file.
What Should I Bring to the Meeting?
You should bring your photo ID and your Social Security card to prove identity along with a recent pay stub and bank statements that include balances for the date you filed your case. Review your bankruptcy petition to refresh your memory. If you see any discrepancies, report them to your attorney in advance of the meeting. Listen to the instructions given to you by your attorney. Otherwise relax, the hearing is short and you should already know the answers to the questions that the Trustee asks.
Will Creditors Be There to Confront Me?
Although creditors are made aware of the meeting date, they rarely attend. If they do, be ready to answer their questions. They may ask whether you incurred the debt with no intention of repaying it. Answer them honestly, even though it could be uncomfortable. The Trustee is there to keep the meeting professional.
Do I Have to Attend the 341 Meeting?
If you do not attend, the Court will dismiss your case. The Court frowns on unnecessary changes, but meetings can be rescheduled, especially if you have a valid reason for your absence -like a death in the immediate family or a medical emergency.
Sawin & Shea – Indianapolis Bankruptcy Attorneys
Meeting with a bankruptcy Trustee and your creditors is intimidating. Know what to expect and how to prepare. Turn to the Indiana bankruptcy attorneys at Sawin & Shea for the support you need to attend your 341 meeting with confidence. We are specialists in bankruptcy procedures. Please do not hesitate to call us today at 317-759-1483 or send an email for a free consultation. We are ready to help.