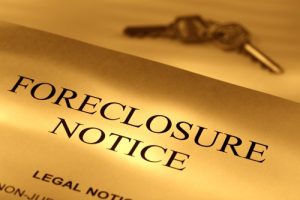 It is stressful when you get behind on your mortgage. It certainly is more stressful if you have received legal papers for a foreclosure. There is help available. It is an important time to calmly, but quickly consider your options when faced with this dilemma.
How bankruptcy can help
Filing a bankruptcy creates an automatic stay, which protects the debtor and his/her property, including their home. This protection stops the foreclosure process and also protects the debtor from harassing phone calls, collection letters, lawsuits, utility shut-off, repossessions and wage garnishments by creditors.
In a Chapter 13 bankruptcy we ask the court to approve a repayment plan that can stop foreclosure on your home and set a period of three to five years to catch up the mortgage arrears. It is even possible, in some cases, to discharge or wipe out second or third mortgages. Chapter 13 bankruptcy also protects you from, and ultimately discharges your legal responsibility to pay other debts such as medical bills, credit cards, and collection accounts.
A Chapter 7 bankruptcy can temporarily stop a foreclosure as well as get a discharge on most other types of debts. It can provide extra time in the house to put your affairs in order. It will also assure that you will not owe the mortgage creditor (or other lien holders) anything after the house is sold.
Many consumers are confused when considering what they should do when they receive notice of a foreclosure. Consulting with an experienced bankruptcy attorney can help clear this confusion and assist you in making the appropriate decision for your situation.
If you have questions about the differences between bankruptcy and foreclosure or wish to learn more, call us now at 317-759-1483 to set up a free consultation with an experienced Indianapolis bankruptcy attorney. You can also email us for more information. We are here to help you on the path to a debt-free future.
About the Attorneys
Andrew Sawin received his Bachelor of Arts degree from Indiana University in 1989 and his Doctor of Jurisprudence from Indiana University School of Law – Indianapolis in 1995. He has concentrated his practice in the field of Consumer Bankruptcy for the past 15 years.
Richard Shea graduated from California State Polytechnic University, Pomona with a Bachelor of Science degree in Hotel & Restaurant Management in 1995 and received his Doctor of Jurisprudence from Indiana University School in 1998.