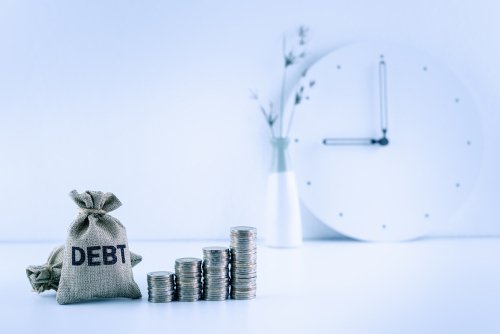 A Chapter 13 bankruptcy forces creditors to accept what the law says you are required to pay on your debts. At the end of the Chapter 13 plan, you receive a discharge. Also known as a bankruptcy reorganization, a Chapter 13 bankruptcy establishes a plan for alleviating debt in a manner that leaves you in a better financial place.
What is a Bankruptcy Reorganization?
Chapter 13 bankruptcy or bankruptcy reorganization is a method of setting up a budget to pay back creditors out of your disposable income. Unlike Chapter 7 bankruptcy, which can involve liquidating assets, Chapter 13 allows you to keep your assets. After the bankruptcy plan period ends, typically three to five years, you are certainly in a much better financial place.
How Much of My Debt Will I Have to Pay Back?
The percentage of debt you have to pay depends on several factors. The amount of unsecured debt, the amount of secured debt, your income and the value of assets are all considered when arranging a repayment plan. You could pay anywhere from 0% up to 100% of your unsecured debt. Unsecured debt means a debt that is not tied to an asset. Examples of unsecured debt include credit cards, department store cards, gym memberships, utility bills, medical bills, personal loans and payday loans. Income and asset-based tests are used to determine what portion of these debts will be eliminated, partially paid, or paid in full through your monthly Chapter 13 payment.
What Happens If I Can't Keep Up with Payments?
Chapter 13 bankruptcy is designed to determine a monthly payment you can afford according to a budget. The main reason people fall behind in their Chapter 13 payments is an unexpected change in their budget, such as a loss of employment or a medical emergency. In these cases, it is best to contact your bankruptcy attorney to see what modifications can be made to your plan in order to keep it in place. Your attorney can help you cope with the challenge and make the best decisions for your financial future.
Does Chapter 13 Bankruptcy Ruin My Credit?
Chapter 13 bankruptcy does negatively impact your credit. However, Chapter 13 bankruptcy falls off your credit report much sooner than Chapter 7 bankruptcy. Creditors prefer Chapter 13 because it shows you making an attempt to repay debt, whereas a Chapter 7 bankruptcy doesn't require you to propose a repayment plan and make payments to creditors.
How Do I Decide Whether to Move Forward With Chapter 13?
Consider all of the elements of a Chapter 13 bankruptcy – debts, assets, income, home, property and exemptions – and consult with a bankruptcy attorney before deciding. A bankruptcy attorney can help guide you through the pros and cons of Chapter 13. Depending on your situation, an attorney can help you determine whether Chapter 13 is right for you, or if there are better options for alleviating your debt.
Sawin & Shea – Indianapolis Bankruptcy Attorneys
Filing for bankruptcy is not the end. It's the beginning of a new financial life for you. The Indiana bankruptcy attorneys at Sawin & Shea can help you get rid of the overwhelming debt and advise you on life after bankruptcy.  We are here for you during this life-changing process. Please do not hesitate to call us today at 317-759-1483 or send an email for a free consultation. We are ready to help.