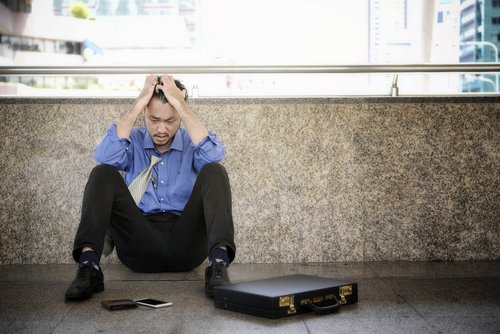 Unemployment is one of the top three reasons people file for bankruptcy. No one is ever ready, emotionally or financially, to be laid off or fired. Losing your income can quickly escalate into missed mortgage or car payments. Before things get out of control, consider filing for bankruptcy to help protect your savings and retirement.
Is bankruptcy the best option for me?
Lengthy unemployment forces many people to dip into their savings to meet day-to-day expenses. Filing for bankruptcy offers a powerful lifeline to those individuals with mounting debts. Determining which type of bankruptcy applies to your situation is the first step.
Should I use money from and IRA or 401(k) to pay debts while unemployed?
Early distributions of funds from retirement accounts creates tax issues and sells out your future. Anyway, money held in qualified retirement accounts is protected from seizure by your creditors in Indiana. It is a bad idea to take distributions from those accounts to service debt at any time, but especially if you are unemployed. Contact Sawin and Shea LLC to discuss your options before you make the mistake of taking an early retirement account distribution to deal with debt.
Do I qualify to file for bankruptcy when I am unemployed?
Bankruptcy requires you to submit to a "means test". This test determines whether you qualify for a Chapter 7 bankruptcy or what you have to pay back to your creditors in a Chapter 13 reorganization. The test averages the last six months of income. For individuals who earned a large salary within that period, it may force them to wait and file later. However, a period of unemployment is the six months prior to filing may be beneficial for the purpose of qualifying for a Chapter 7.
Are unemployment benefits considered income?
Unemployment benefit income is considered income for the purpose of the income based "means test".
Should I file for Chapter 7 or Chapter 13?
If you are unemployed and have no regular source of income when you file bankruptcy you are technically only eligible to file for a Chapter 7 bankruptcy case. An experienced bankruptcy attorney, like those at Sawin & Shea LLC, can help you plan and guide you in the selection of which chapter is correct for your situation.
Do I have to file for bankruptcy if I become unemployed?
Just because you are unemployed does not mean you must file for bankruptcy. Bankruptcy is a way to protect your assets and to get out from under burdensome debt. If you are managing your bills and making payments on time then you may not need bankruptcy. Create a budget and stick to it. Eliminate unnecessary expenses. If you need more help, contact a bankruptcy professional like Sawin Law for more advice.
Sawin & Shea – Indianapolis Bankruptcy Attorneys
Unemployment happens to everyone. Don't let a sudden change in income ruin what you have spent years building financially. The Indiana bankruptcy attorneys at Sawin & Shea have years of experience representing good people in bad financial situations caused by the loss of a job. Please do not hesitate to call us today at 317-759-1483 for a free consultation. We are ready to help.