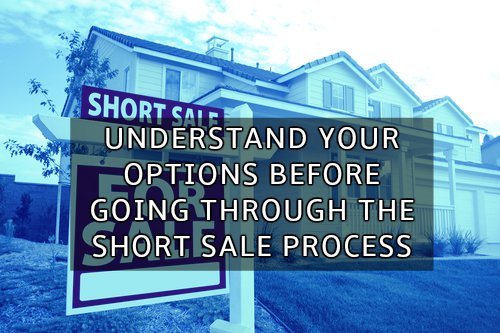 Many clients come to us having difficulties making payments on their house or investment real estate. Like so many homes or investment properties these days, they are often underwater on their mortgages, owing more on the loan than the property is worth. When people are in this situation they want to know if it is advisable to file a bankruptcy, simply allow foreclosure, or pursue a short sale of the real estate.
A short sale is where a lender agrees to take less than the total amount owed on the real estate from the sale. You find a realtor, get your real property ready to sell, show it and take offers to purchase to the bank for consideration. Upon successful completion of the sale, the lender may or may not agree to forgive the amount of the loan not paid upon closing. There are many considerations in making the decision whether putting yourself through this process is worth it.
If you have other debt causing issues in your life it is more than likely that a bankruptcy as opposed to a short sale will benefit you the most. The bankruptcy can discharge most debt, including mortgages on real property. It can provide a broad fresh start.
If you want to attempt to keep the property, there are options in Chapter 13 bankruptcy to help you do this, even if your mortgage company has been uncooperative with you in the past.
If you have tried to negotiate a loan modification or otherwise deal with a mortgage company regarding the debt, you understand how difficult working with them they can be. During the short sale process, be prepared to provide ongoing information and documentation about your finances. The bank is in the driver's seat regarding acceptance of offers and most other aspects of the transaction. You will do the work and they will make the decisions.
If you have a second mortgage or any other type of lien against the real estate, the difficulty in successfully completing a short sale is significantly higher. Further, there is a much greater chance of still owing on house related debt despite the short sale.
In a short sale, you may incur liability as a seller if the buyer discovers undisclosed defects in the house and sues you. This can, in cases where the buyer gets a judgement based upon fraud, lead to debts that are non-dischargeable in bankruptcy. If the property is in poor condition, why take this risk?
A short sale damages your credit. In general, a short sale is considered a severe negative when calculating your credit score. A bankruptcy is harmful to credit as well, but many times can put you back on the path to better credit sooner, especially if you have other troublesome debt.
A short sale can, in certain circumstances, lead to the IRS considering any debt forgiven as taxable income. A discharge of the debt in bankruptcy stops forgiven or discharge debt from becoming taxable.
Sawin & Shea – Indianapolis Bankruptcy Lawyers
There are many things to consider when you are having difficulty maintaining payments on a real estate mortgage. We offer free consultations with an attorney that can bring your financial issues into focus. The Indianapolis bankruptcy attorneys at Sawin & Shea LLC can help you find the best way out. Call us today at 317-759-1483 to schedule a free consultation with an attorney.